NEW YORK
Sean Donovan
Recent Work
October 15 – November 22, 2020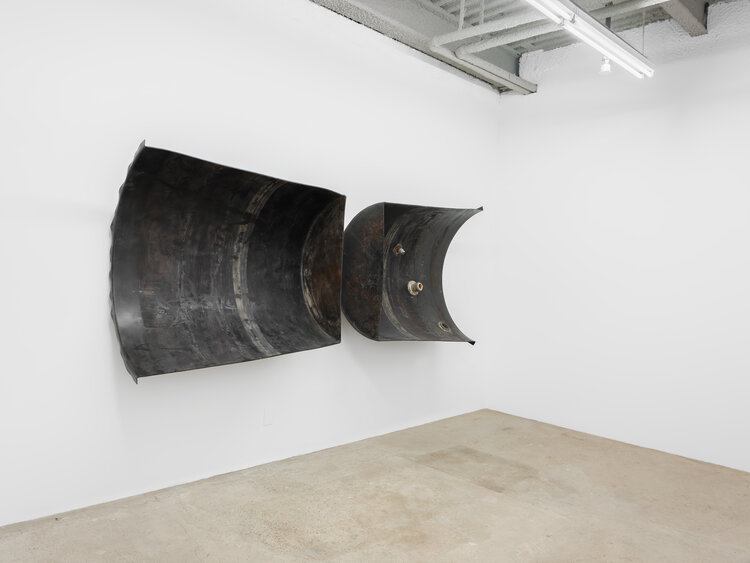 Sean Donovan's recent work addresses the consequences of human global dominance.
A group of three works, each with the title Control Command Delete take their form from the carapaces of turtles who are among the world's most threatened groups of species due to habitat loss, illegal pet trade, and consumption for food and traditional medicine. The found shells symbolizing luck, good health, and a long life, protrude from the gallery walls with a delicate gesture of neon.
-M23



Ascensions
September 17 – December 17, 2020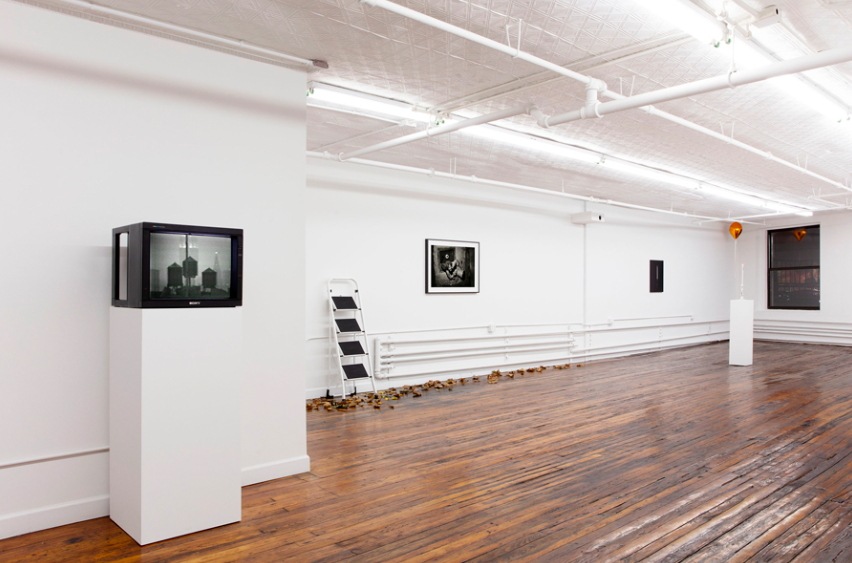 Off Paradise is pleased to present Ascensions, a group exhibition featuring works by Gregor Hildebrandt, Gordon Matta-Clark, Mitchell Charbonneau, Alicja Kwade, Harry Gruyaert, Tobias Wong, Sarah Charlesworth, Jeppe Hein, James Nares, Jonathan Paul Gillette, Simone Gilges, and Glenn O'Brien.
-Off Paradise



Ariana Papademetropoulos
Unweave a Rainbow
October 1 – January 16, 2021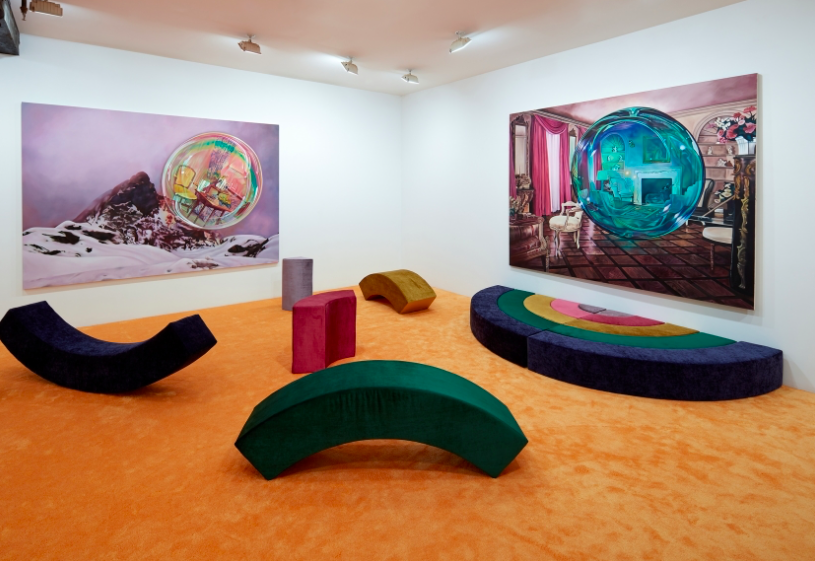 Unweave a Rainbow will debut a new series of large-scale works by Ariana Papademetropoulos in which she mingles images of natural phenomena with her meditations on interiors as analogs. The exhibition will also feature new small-scale additions to her ongoing series of 'symbolist' paintings.
-Vito Schnabel



LONDON
Klara Liden
Turn Me On
September 3 – October 31, 2020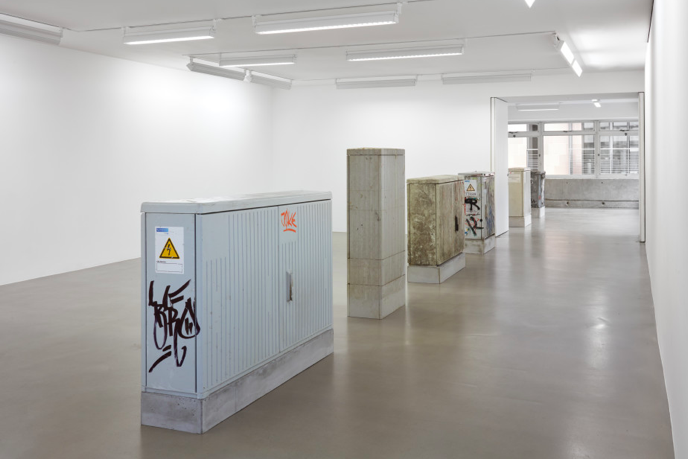 Achtung Baby
The city that never gets any sleep. Turn me on. Ever since Edison invented the lightbulb, big cities everywhere have been associated with lights, with sky-lines glittering far off in the distance, city lights like eyes in the night, wires cables network solutions and all kinds of pollutions to keep the whole thing going. Stank you smelly much. If they can't make it there, they can't make it anywhere. All artists' works are said to be self-portraits whether figurative or abstract or bearing any kind of likeness whatsoever to their subject and what with Klara Liden performing repetitive, minimal and what often looks like physically quite exhaustive tasks in her own videos. I mean, it's her alright but then performing as a kind of extra, body double or stand-in. Social climbing, it's a lonely thing. From rags to riches and back again. Likewise oftentimes bringing attention to what's maybe some of society's less spot-lit sides, its non-sites and service entrances off the beaten track beneath the arches hidden in plain view not necessarily meant to be looked at. Streaming like was I dreaming pinch me punch me bring it on again to where the streets have no names and anyone's up for anything really. Achtung baby. Human kindness is overflowing. Check the radar change the channel. Life's a beach and then you get old, do I dare to wear my trousers rolled!!? Come on and on one and many, come true it's up to you. Rhythm to the rhythm. You know what, just never turn me off.
–Karl Holmqvist



Mary Weatherford
Train Yards
September 22 – December 19, 2020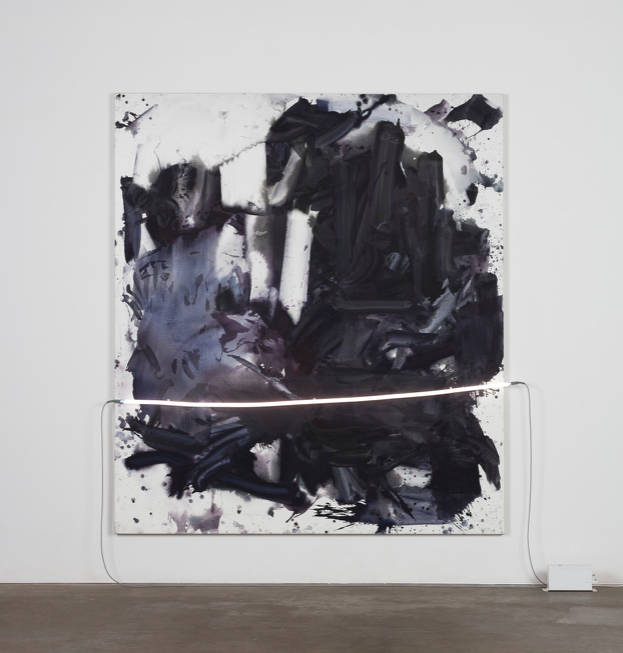 Mary Weatherford began using neon in 2012, inspired by the illuminated signs that lined the streets of Bakersfield, California, where she was then working as a visiting artist and educator. Casting an intense industrial light onto the modulated fields of color beneath them, the tubes (which sometimes extend beyond the edges of the painting) read as hand-drawn lines, their trailing power cords adding a further graphic and dimensional aspect.
-Gagosian Gallery



Dana Schutz
Shadow of a Cloud Moving Slowly
September 19 – December 19, 2020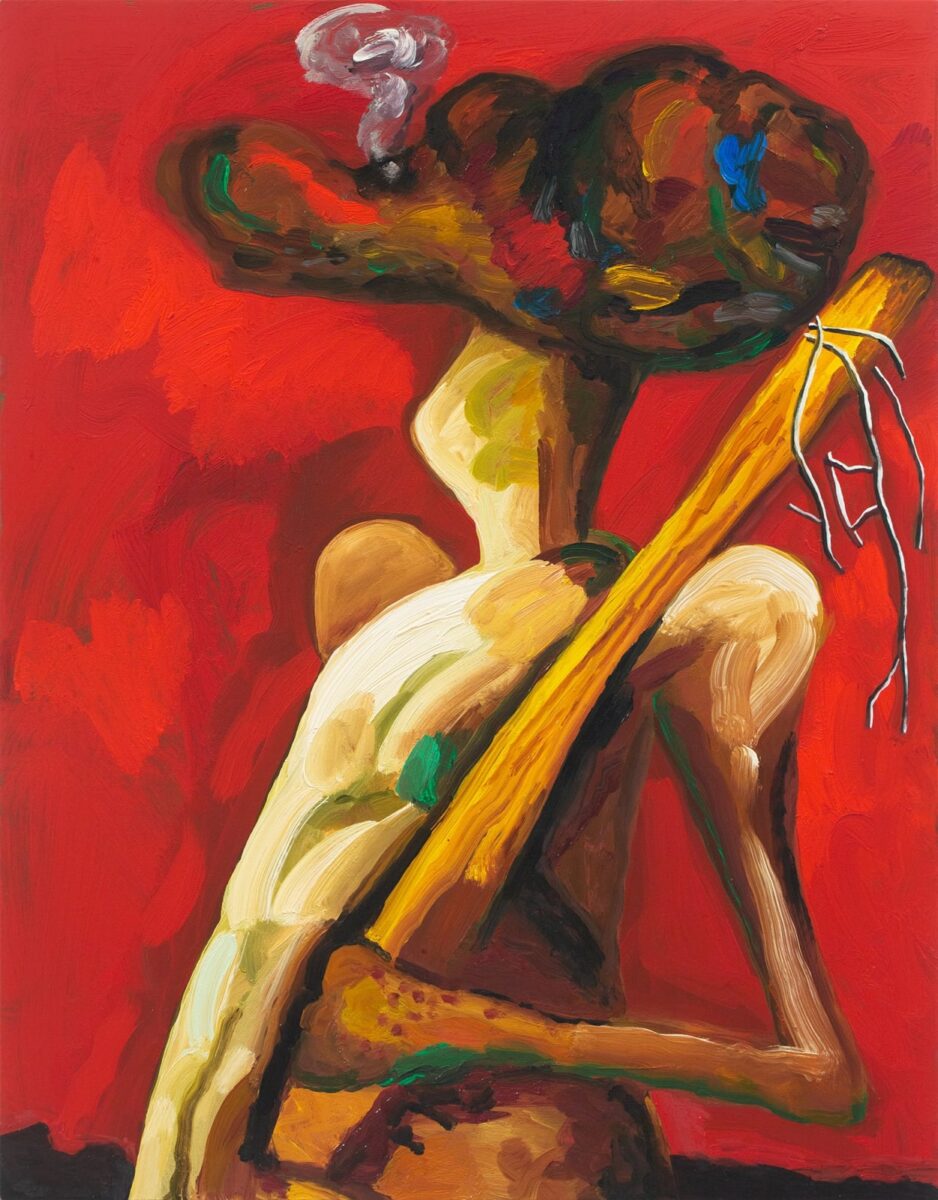 For Shadow of a Cloud Moving Slowly Dana Schutz, in her inaugural solo exhibition in London and first at Thomas Dane Gallery, presents a selection of new paintings and bronze sculptures continuing her visualization of fictional conditions, psychological sensation and subjective experience.
-Thomas Dane Gallery



LOS ANGELES
Ferrari Sheppard
Heroines of Innocence
September 12 – October 31, 2020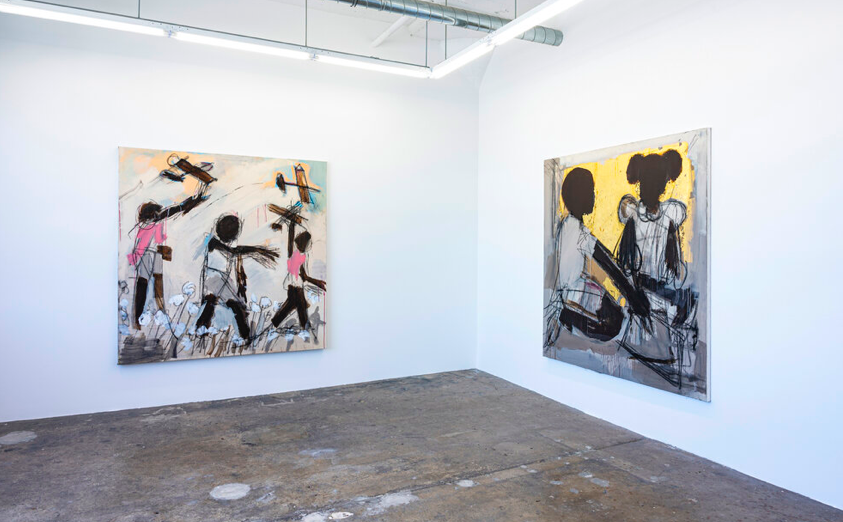 Wilding Cran Gallery is pleased to present Heroines of Innocence, a solo exhibition of new paintings by Los Angeles based artist Ferrari Sheppard.
-Wilding Cran



Raymond Pettibon
Pacific Ocean Pop
September 12 – October 31, 2020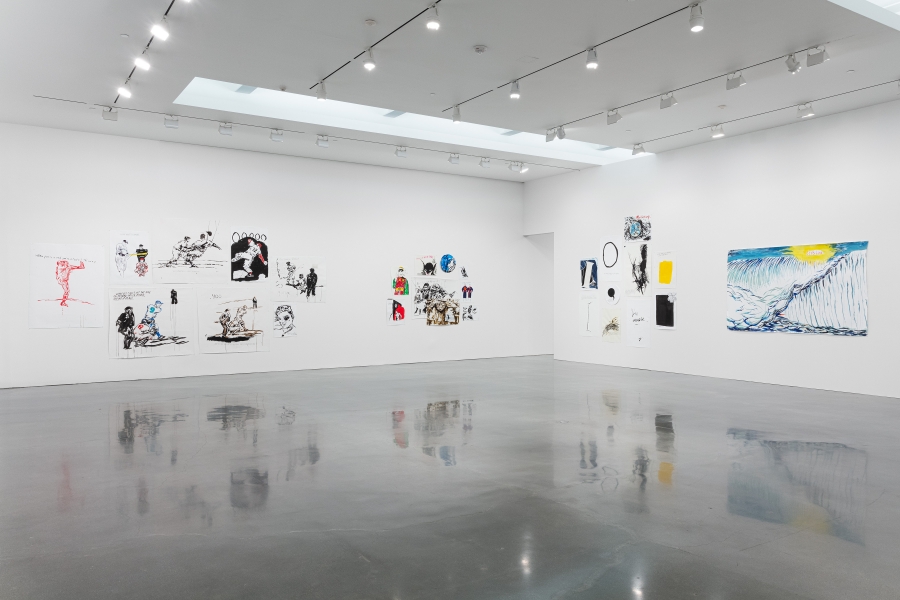 Pettibon's distinctive style combines pen and ink figuration with hand-inscribed text and collage elements to create incisive works that probe the deeply embedded dualities of American culture. The deep well of sources and influences from which he draws — everything from comics, world history, American politics, and baseball to film noir, literature, and surf culture — coalesce into a lyrical rapture of high and low. His remarkable aesthetic is the result of the brazen approach Pettibon takes to drawing, unconcerned with the slipshod markings and concomitant blots, smears, and retracings that appear in its wake. This outwardly crude manner is underwritten by technical and linguistic mastery — an interplay that has made Pettibon's work an emblem of countercultural disaffection since he emerged on the art scene in the early 1980s.
-Regen Projects



PARIS
Gaspar Willmann
La Petite Mort
October 16 – November 6, 2020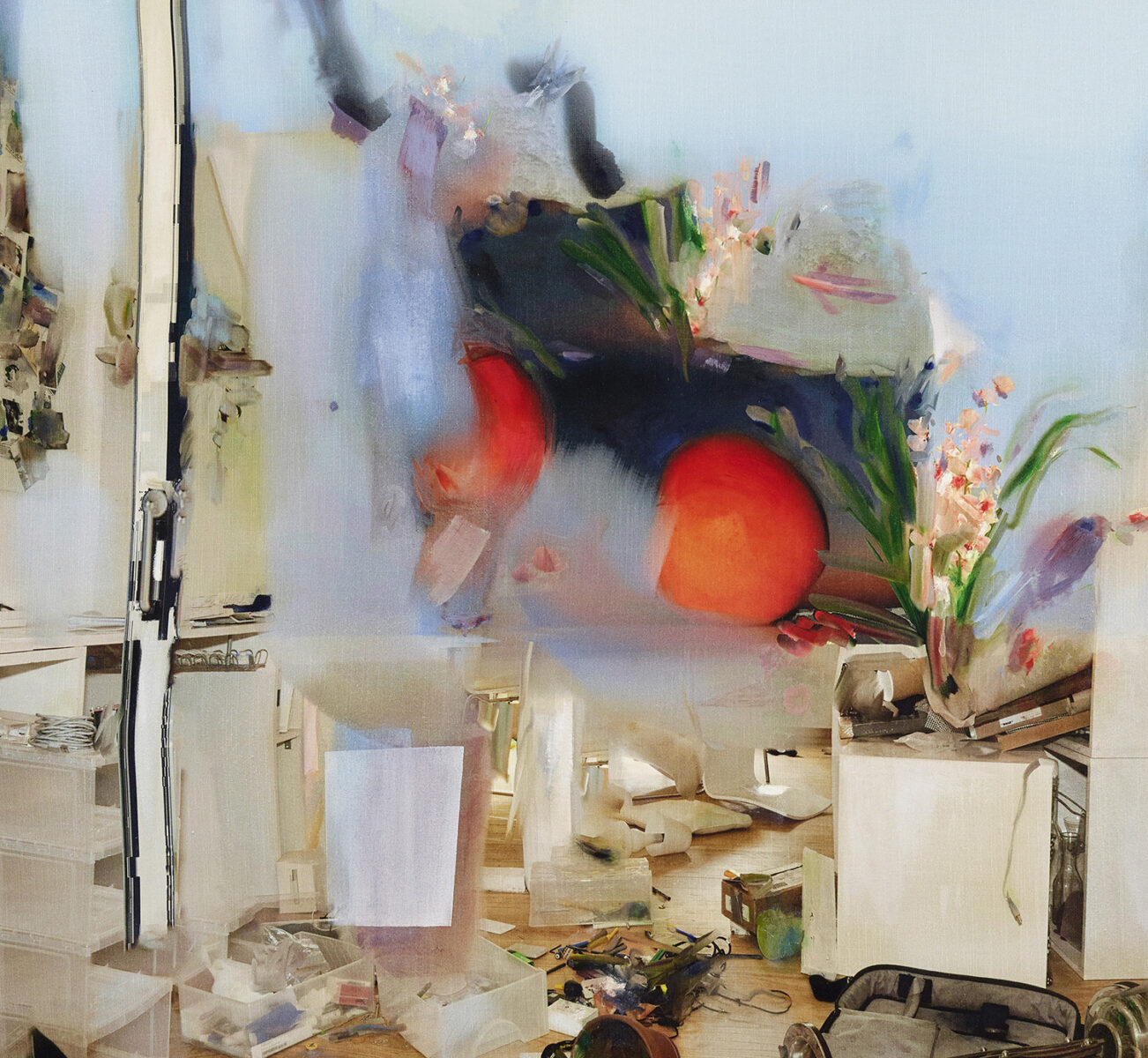 In Gaspar Willman's computer, a digital file on Photoshop is on loop and never sleeps. At certain times, the artist exports an image to enlarge it, to print it and paint it, to make it talk. Still Life is there, in this short fainting spell, a pause in the purring of this source that continues to transform itself endlessly. It's not the subject. Besides, there are no subjects in the artist's paintings. These are backgrounds, sets, spaces that cannot be visited and which by definition use the false to make the true appear. One shouldn't make it into too much of a subject.
-Exo Exo



BERLIN
SELVA
Revelation(s)
October 15 – December 18, 2020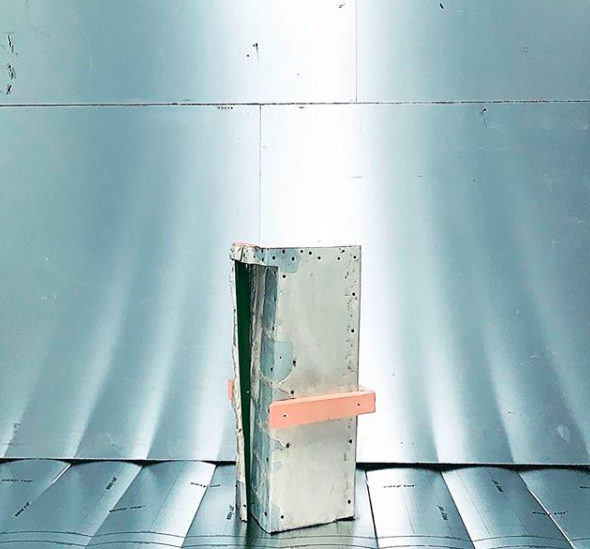 SELVA's work is in equal measure delicate and tender, brutal and impactful. Working with a plethora of found, salvaged and raw industrial materials, he produces statement artworks that demand immediate engagement. From grotesquely beautiful sculptural furniture to his tender and evocative mixed-media paintings, SELVA presents to us an installation of work that is essentially his complete living solution.
-Störung Galerie