NEW YORK
Olafur Eliasson
Your Ocular Relief
March 9 – April 24, 2021
Since the early 1990s, Eliasson's practice has concentrated around the investigation of perception, often using natural phenomena to heighten our understanding of each other and our surroundings. Your ocular relief continues Eliasson's long-standing investigation of the cognitive and cultural conditions of perception, seeking to offer an alternative to the current pressures that shape our existence.
-Tanya Bonakdar
Marco Pariani
February 19 – April 30, 2021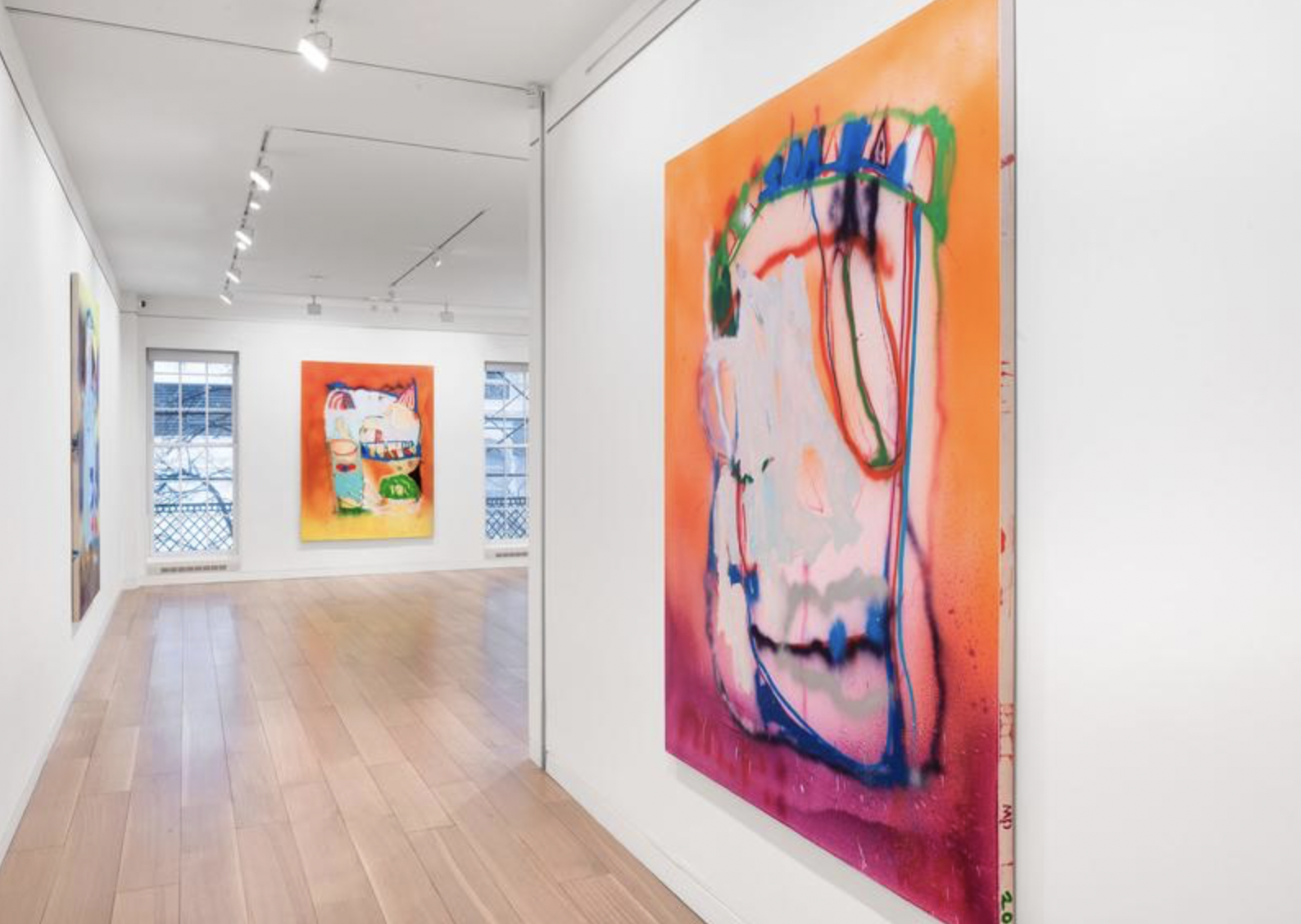 Marco Pariani is an Italian artist who lives and works in Brooklyn. After regularly visiting Brooklyn starting in 2016, Pariani decided to permanently relocate in 2019. The artist was born in 1986 in Busto Arsizio, Italy, just outside of Milan, and studied at the Academy of Fine Arts of Brera in Milan. His first New York solo exhibition opened in February 2020 at The Journal Gallery, followed by a second at Deli Grocery in Brooklyn. This is the artist's first exhibition with the gallery.
-Cheim & Read


Oscar Tuazon
People
March 13 – April 17, 2021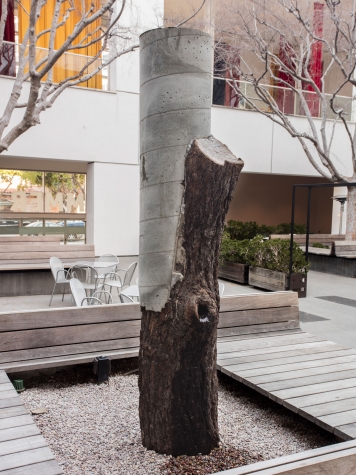 Luhring Augustine is pleased to announce PEOPLE, a presentation of all new sculptural works by West Coast-based Oscar Tuazon, marking the gallery's second exhibition of the artist. The conflagration of minimalist abstraction and natural elements in these works embody constantly changing morphologies, addressing notions of the natural systems of growth and decay.
-Luhring Augustine


LOS ANGELES
Austin Eddy
Light Reflecting Distance
March 28 – May 1, 2021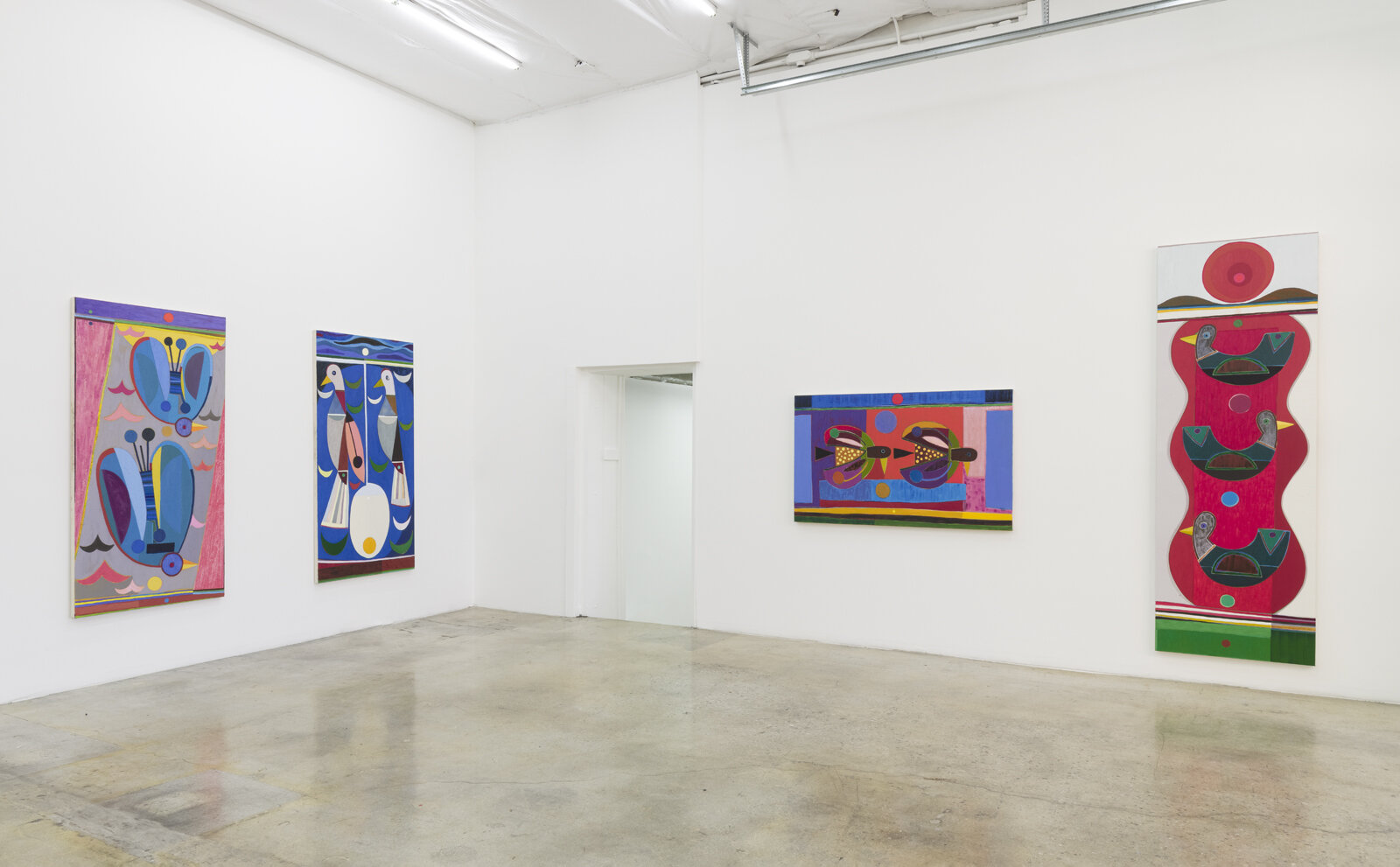 Austin Eddy's new body of work was conceived and created over the course of the past year. While self-isolating during the pandemic he became interested in the idea of painting time and light from his Brooklyn studio. At first glance these works call on a sense of sublime escapism through pseudo natural references. Eddy's semi representational imagery could be considered an attempt to stave off the claustrophobia of anxiety though the visual exploration of widened landscapes and sensory perceptions.
-The Pit


Daisy Parris
Pain for Home
March 6 – April 17, 2021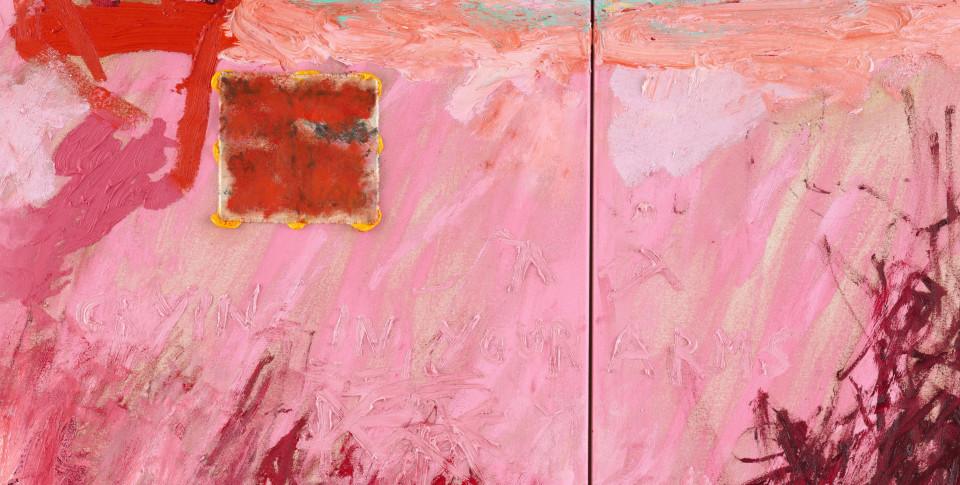 Daisy Parris' work articulates a distinct psychological space where color and texture become conduits for memory and connection. In Pain for Home, Parris explores a fervid palette of pinks and reds to help form the show's emotional topography. These hues chart an inner landscape, conjuring moments of tender longing and feelings of nostalgia, while also alluding to the visceral and the corporeal.
-M+B
BERLIN
Ian Kiaer
Endnote, yellow
November 14 – April 17, 2021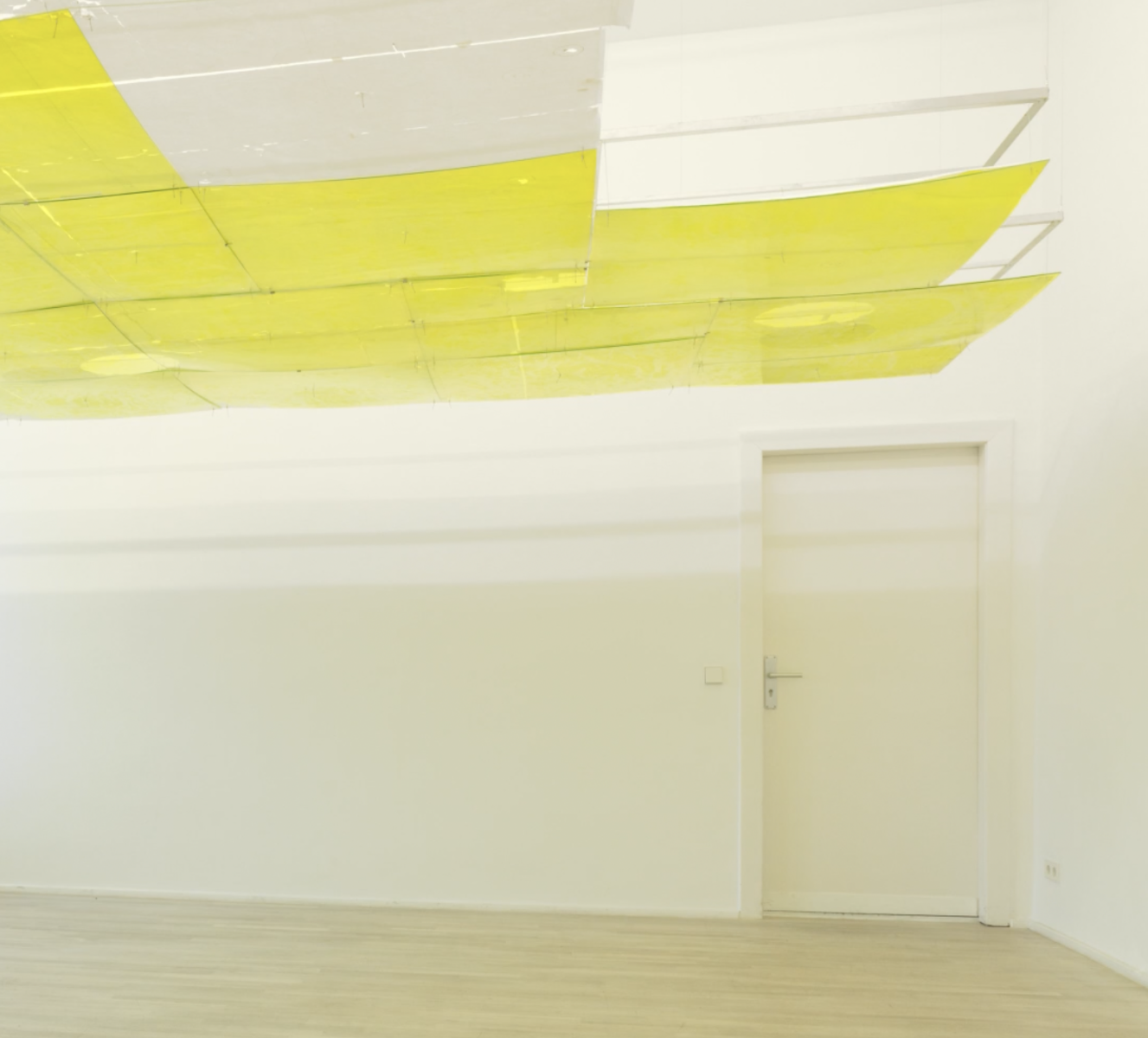 For his second solo exhibition at Galerie Barbara Wien, Ian Kiaer brings together several works he has been developing and adjusting over a period of six years. These include the installation Tooth House, ceiling (2014–20) which he first conceived for his solo show at the Henry Moore Institute in Leeds and has since modified through a process of revision and adaption in three other institutions (Focal Point Gallery, Southend-on-Sea; Kunsthalle Lingen; Heidelberger Kunstverein).
-Barbara Wien



PARIS
30 Years in Paris
April 4 – June 26, 2021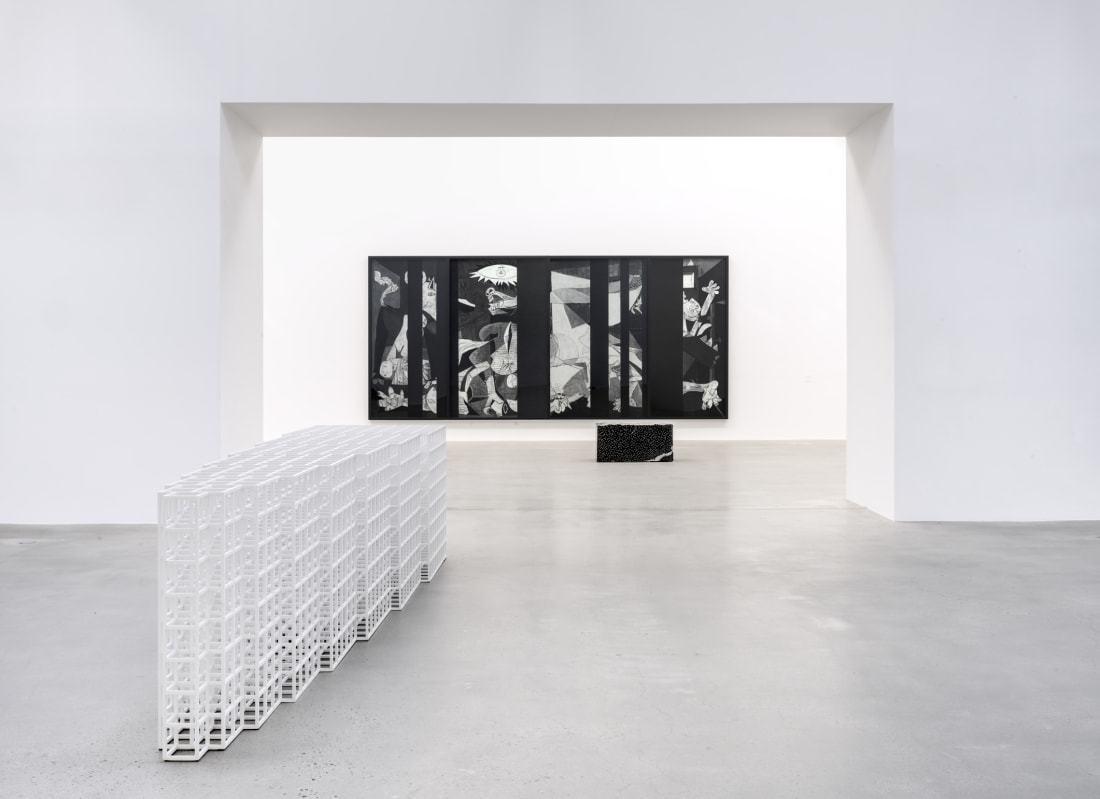 The anniversary exhibition 30 Years in Paris opens a dialogue between artists from different generations, artistic movements and cultural backgrounds, reflecting the development and the diversity of the gallery's programme.
-Thaddaeus Ropac