NEW YORK
Reggie Burrows Hodges
January 8 – February 28, 2021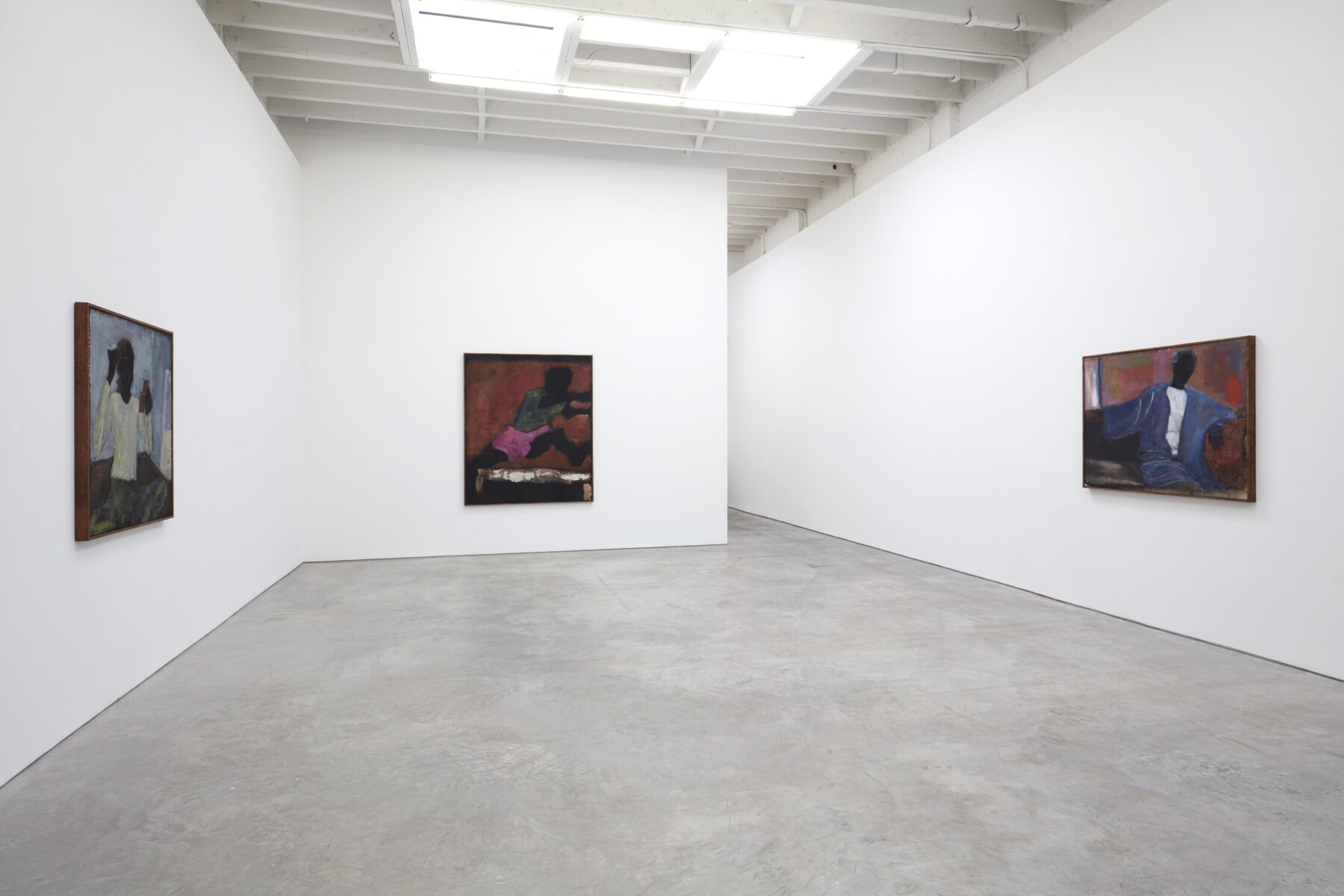 Reggie Burrows Hodges creates paintings centered on the human form, imbuing his subjects with the mystery and significance of remembered scenes or recollected stories. Hodges begins a painting by laying down a matte black ground, circumscribing the contours of his figures in passages of acrylic and pastel. Leaving the faces and other individualizing features of his silhouetted subjects largely undefined, they emerge through the hazy, soft-focus environments that Hodges builds from the ground up with painterly brushwork in luminous palettes. Some of Hodges' protagonists are physically active while others exert themselves through attentive contemplation, conveying a feeling of cinematic drama realized through his uniquely painted vision.
-Karma


Adrian Ghenie
The Hooligans
November 20 – April 24, 2021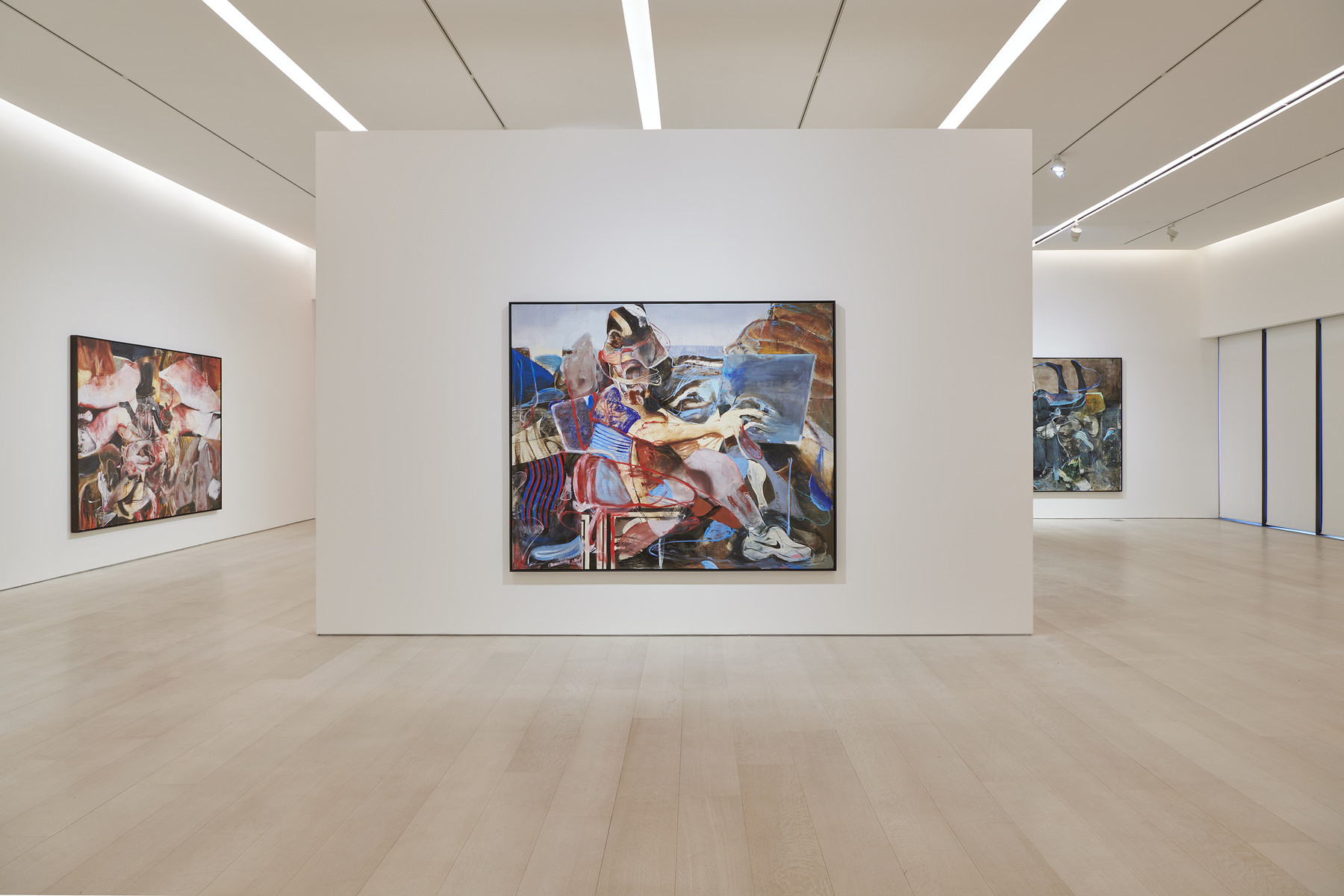 The Hooligans continues Adrian Ghenie's exploration of abstracting figures, layering shapes, and gestural painting techniques to create complex images intertwined with art historical narratives.
-Pace Gallery
LOS ANGELES
Gerhard Richter
Cage Paintings
December 3 – April 3, 2021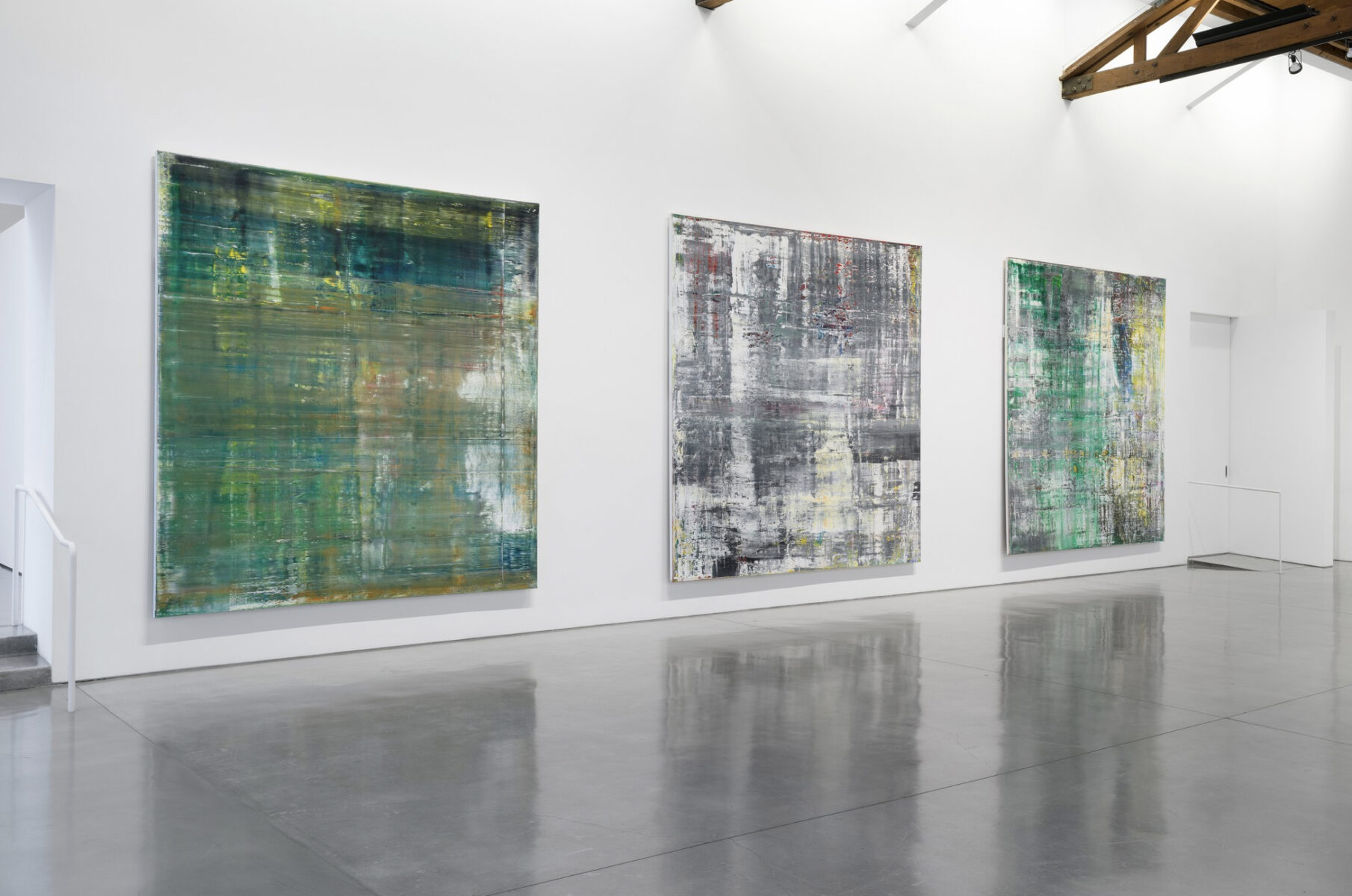 Gagosian is pleased to present Gerhard Richter's Cage Paintings. The presentation follows their inclusion, as a cornerstone, in the artist's retrospective, Gerhard Richter: Painting After All, at the Metropolitan Museum of Art in New York. In conjunction with this key group of six paintings, a new group of drawings created by the artist on consecutive days over the summer of 2020 will be shown for the first time. The Los Angeles exhibition will travel to Gagosian New York in April 2021.
-Gagosian


Barbara Kruger
Untitled (Who?)
October 15 – February 26, 2021
Monika Sprüth and Philomene Magers are pleased to announce a new work by Barbara Kruger, Untitled (Who?) (2020), installed on the facade of the Los Angeles gallery. This work extends a long and celebrated history of public projects by Kruger across the world, including many in Los Angeles, that pose direct and pressing questions to viewers. In both English and Spanish, Kruger asks in her recognizable bold, black-and-white font: 'Who do you believe?' 'Who do you hate?' '¿Quién es el que amas?' 'Who do you hurt?' In the context of the divisive 2020 US Presidential Election, the ongoing struggles against systemic racism, and a pandemic that has affected millions of Americans and others worldwide, such questions have never been more consequential.
-Sprüth Magers
BERLIN
Sarah Lucas
Hurricane Doris
December 12 – February 27, 2021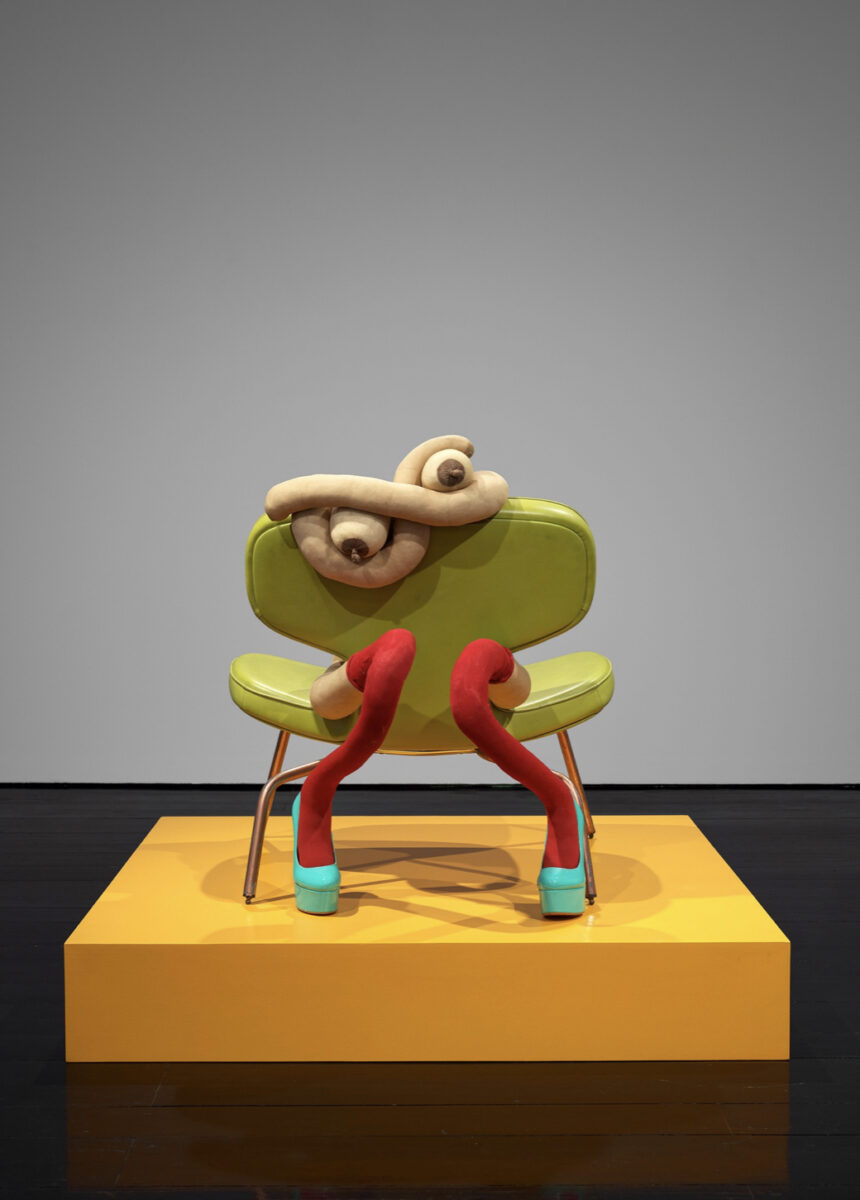 Contemporary Fine Arts is proud to present Hurricane Doris, an exhibition of sculptures by Sarah Lucas. The artist's sixth solo exhibition with the gallery encompasses a new group of soft sculptures from her ongoing body of Bunnies as well as a work in bronze from the same series.
-CFA
LONDON
Different Strokes
January 13 – February 20, 2021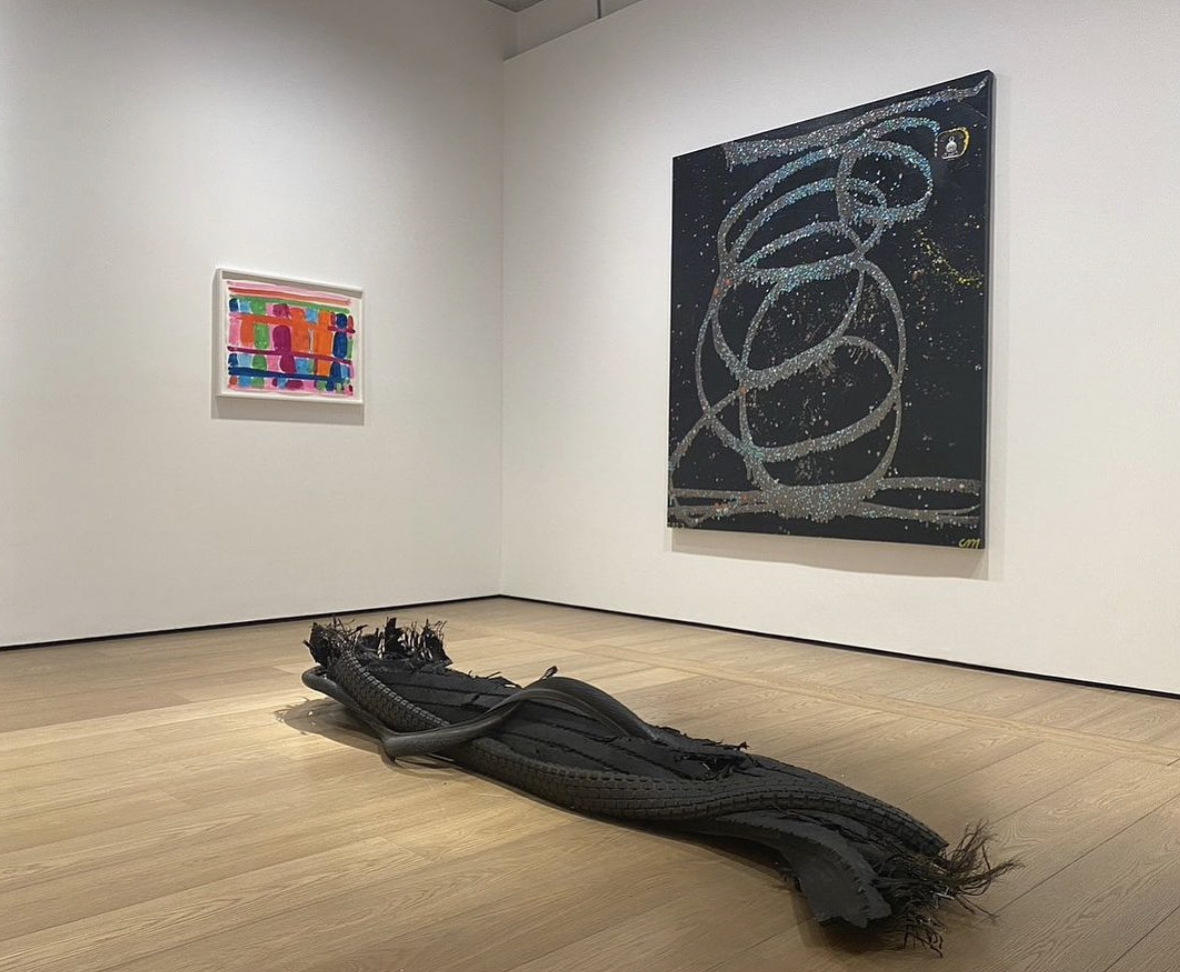 Almine Rech welcomes artist Marcus Jahmal to guest curate a multi-generational group exhibition, opening on January 13, 2021 in London. Different Strokes includes artists who examine the parameters of painting, not only by questioning ideas of content or form, but also through probing the nature of painting in and of itself.
-Almine Rech
PARIS
Bojan Sarcevic
L'Extime
October 22 – February 27, 2021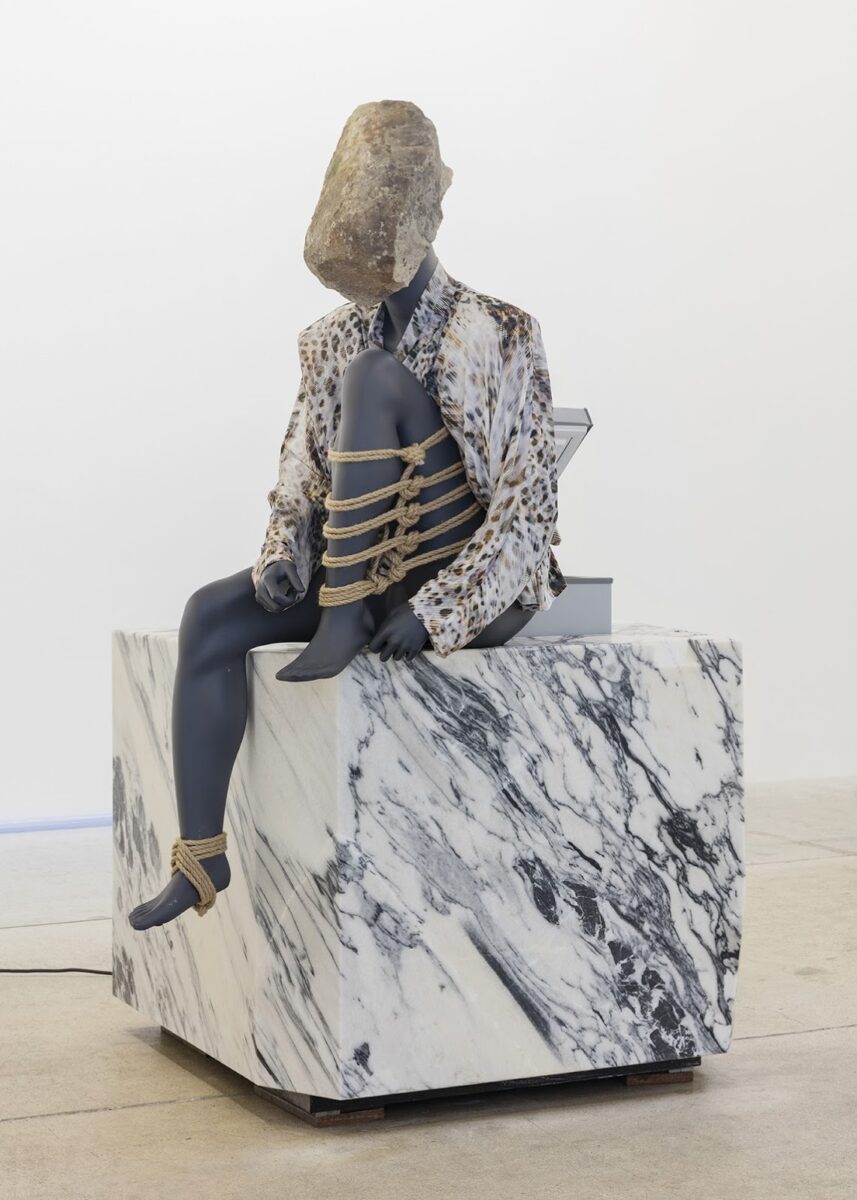 galerie frank elbaz is pleased to announce L'Extime, Bojan Sarcevic's first solo show with the gallery. This exhibition consists of a series of new sculptures comprised of massive marble blocks. Each marble block is scored with geometric cuts and hosts a functioning industrial freezer inserted into or placed atop of it. Like alien sarcophagi, the marble blocks in a deeply veined blue, green, or rose tone seem to engulf the machines. And where you might expect to find food preserved in them, a polar topography instead forms along the walls of the freezers with an abstract noise-composition resonating through the thick of frost and ice crystals.
-galerie frank elbaz