Lisa Alvarado
Thalweg
July 17 – August 30, 2020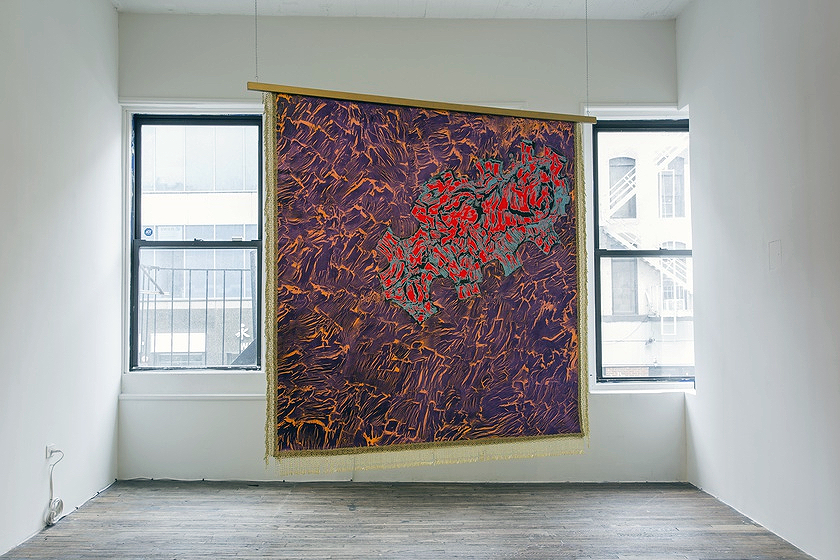 A thalweg is a pathway tracing the lowest elevation within a river, a fluvial median that demarcates the boundary between political territories – a border. The thalweg is an in-between space, an intersection of convergence, divergence, amalgamation and separation.
During the early 1930s, the United States enforced Mexican Repatriation, a mass deportation of almost 2 million people of Mexican descent. Sixty percent of the deported were American citizens. During World War II, many of those who were repatriated were encouraged to re-enter under the status of aliens to work as migrant farm laborers.
Thalweg forms an alignment of free-hanging paintings, photos, sound and sand.
-Lisa Alvarado
KATSU
Dot
July 9 – August 23, 2020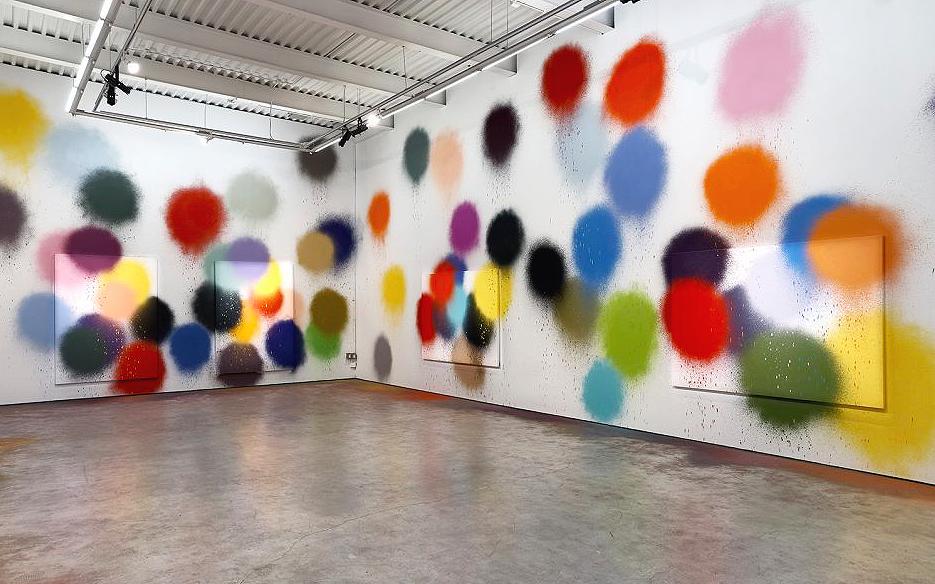 The Hole is proud to announce our third solo exhibition by new media artist KATSU, a one-name moniker that comes from graffiti practices describing this Japanese-American artist. Since his first show in 2015 where he debuted paintings made by flying a prototyped drone, the artist has researched and developed more sophisticated ways of painting in this manner: two years ago he debuted programs that allowed the drone to write text, last year in collaboration with Tsuru robotics in Moscow developed fully autonomous painting drone systems. In this series the artist seeks a machine-based abstract painting whose composition and style is dictated by his drone process.
This exhibition is a total installation, hanging seven blank white canvasses and then destroying the room with drone spray. Using new tech he developed in Russia with programmers and engineers, KATSU can fly the drone to spray a programmedly random pattern of dots. The installation was completely laid out by drone including the composition of each painting. Extracted from their enameled environment, as is the work on the rear wall, the paintings can be considered like a traditional work of abstraction, perhaps part of the lineage of Warhol's mediated and mechanized practice. But even when literally removed from their process-driven context, there are visual clues in the finished painting that suggest the works were not made by hand—or human.
-The Hole
(Nothing but) Flowers
July 30 – September 13, 2020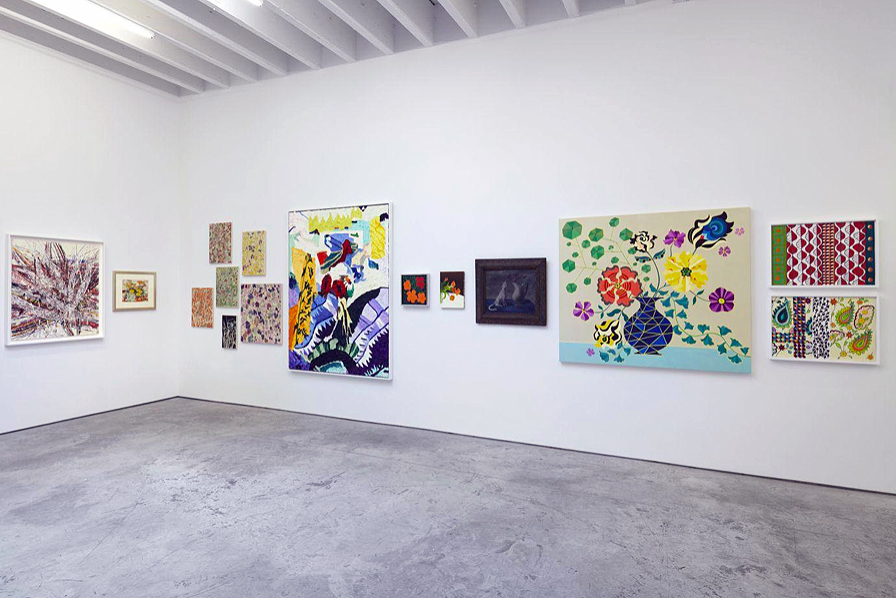 Karma is pleased to announce the reopening of its gallery space with (Nothing but) Flowers, a group exhibition consisting of over 50 artists. The artists selected for this exhibition comprise a large swath of friends, collaborators and heroes whose critical work has provided ongoing inspiration. Their broad-ranging works cohere around the simple, omnipresent trope of the flower.
-Karma