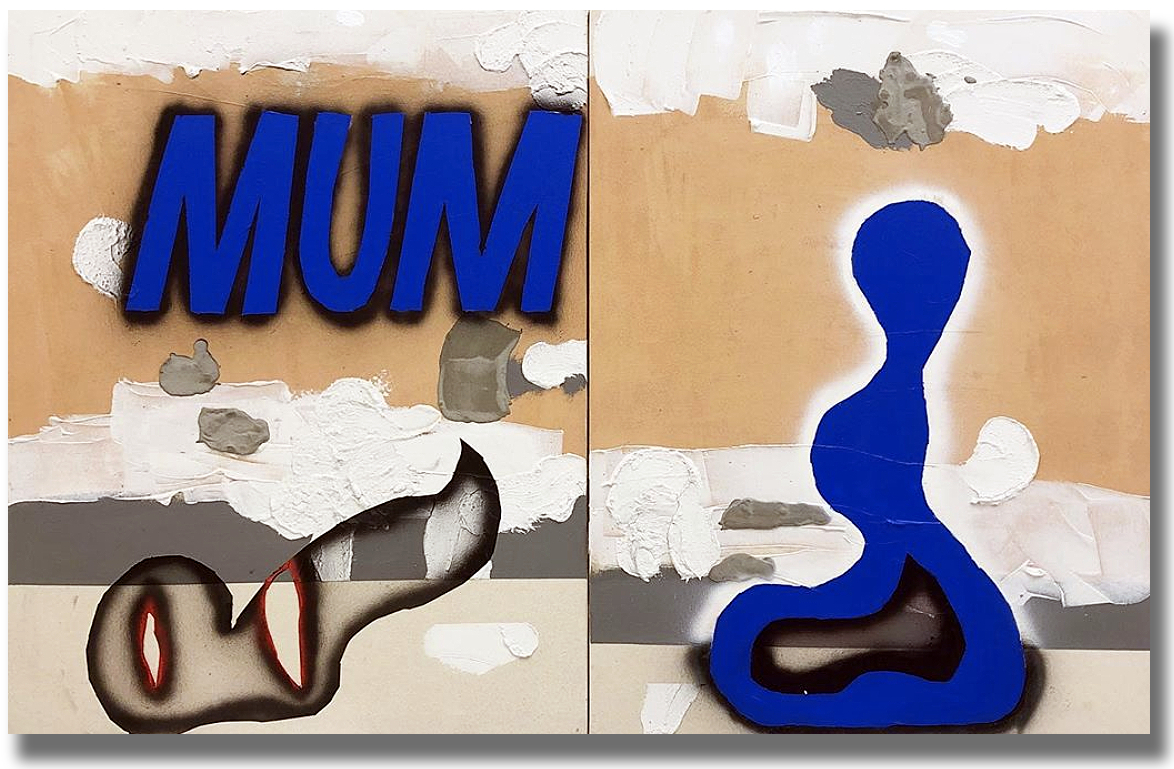 Hetty Douglas sits down with Erik Sommer to talk about her love of Pink Angels, the bluntness of text, making herself vulnerable to the canvas, and finding comfort in texture.
(ES) Describe your work for us.
(HD) An exploration of self, surrounding fears, feelings of confusion, sadness, hate, love and hope. All relating to pivotal moments, people and times in my life. Hardship and melancholy. Blue.
Tell us a bit about your background. Where did you grow up?
I grew up in a lot of different areas but all within Nottingham, England, with my mum & two brothers. I moved to London when I was 18 because I got into a uni here.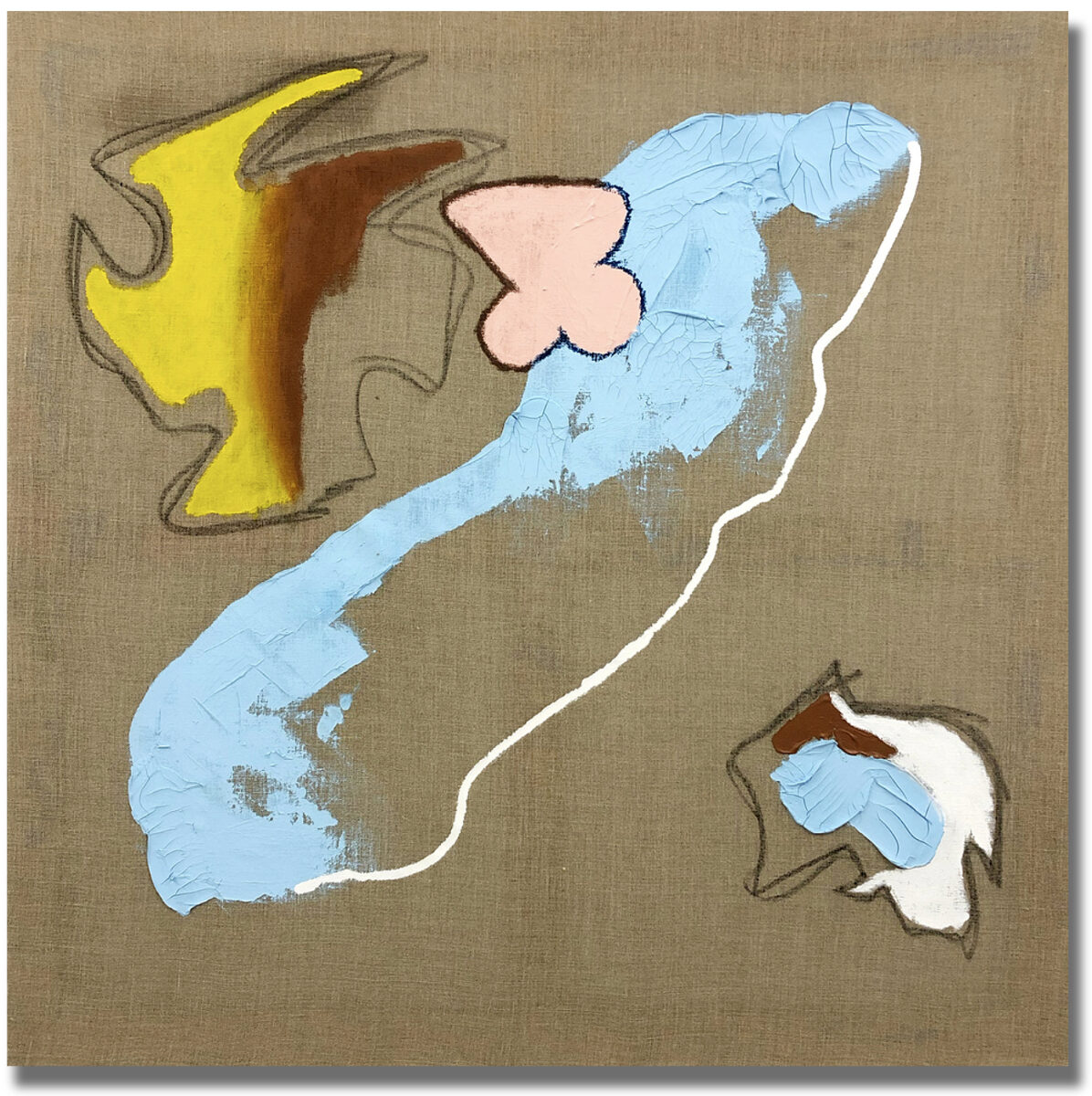 Where do you live and work now?
I live in South East London, and work in retail in Soho. My studio is in South East London, overlooking the River Thames and the Tate & Lyle sugar factory.
Do you remember any artworks or artists as a child that captured your attention?
Pink Angels by Willem de Kooning. It's still my favourite painting of all time. I remember being very into Picasso's blue period when I was about 13.
Any artists today that you are looking at?
There are so many. A lot of people you've already done interviews with, which makes me feel honoured to be sitting amongst them!
Along with paint you use a variety of industrial material on your paintings: plaster, cement, pastes. How and why did this come about?
They draw inspiration from urban degradation and palimpsest. I grew up in an area where there were a lot of run down and abandoned buildings… concrete heavy! I was always fascinated by them. Entering the buildings writing "fuck you" or "hetty Woz ere 2k5" on the walls and feeling like I'd really achieved something by doing that. I remember when I first moved to London I found a couple of abandoned spots in Greenwich but they didn't stick around long. Flats have been built there now. I guess it's that sturdy, roughness of texture that I'm used to. I find a comfort in it.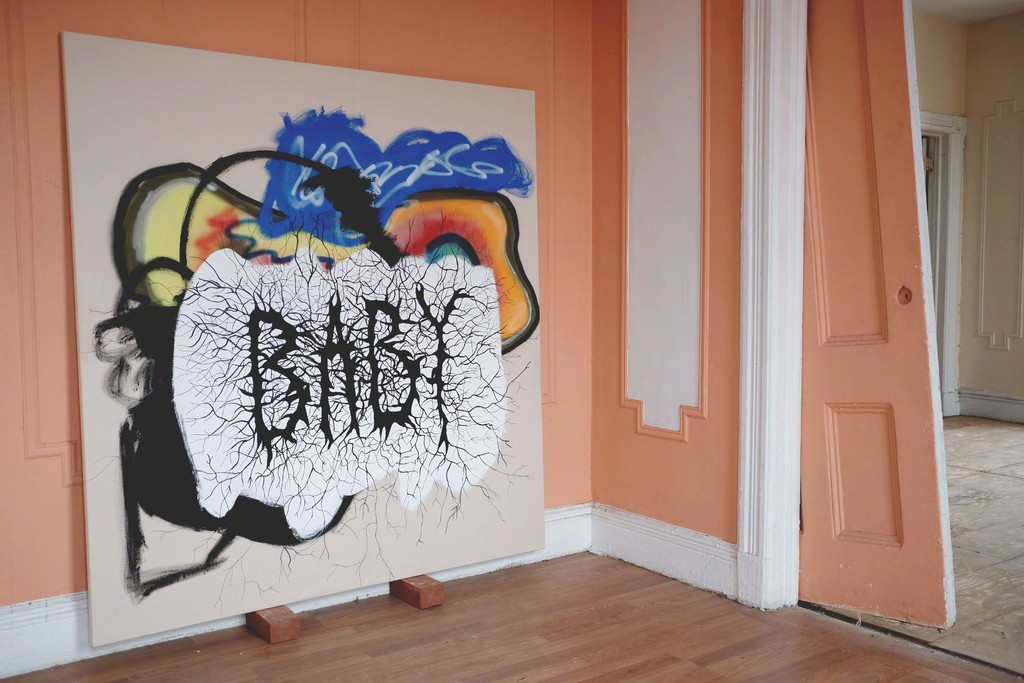 What role does the use of text have in your work?
I dip in and out of the use of text. For me it's great if what I'm feeling is so obvious I can get it out in one or two words. It's always a more blunt way of painting for me. But sometimes my head is being a little shit and I can't bluntly put out what I'm feeling because I don't know or I second guess my reality. This makes for exploring my feelings through the act of painting itself. These works don't tend to have text included.
Are you more interested in the process or the end result?
The high of the end result. The clarity in the process.
What is your normal studio practice like? Any routines or superstitions?
If I'm cold I dance to warm up. If I've got the mundane task of building canvases music keeps me company. If I feel sad- music. If I feel happy- music. Putting my phone on silent, smoking lots (I know, I know), holding in my wee, meditating.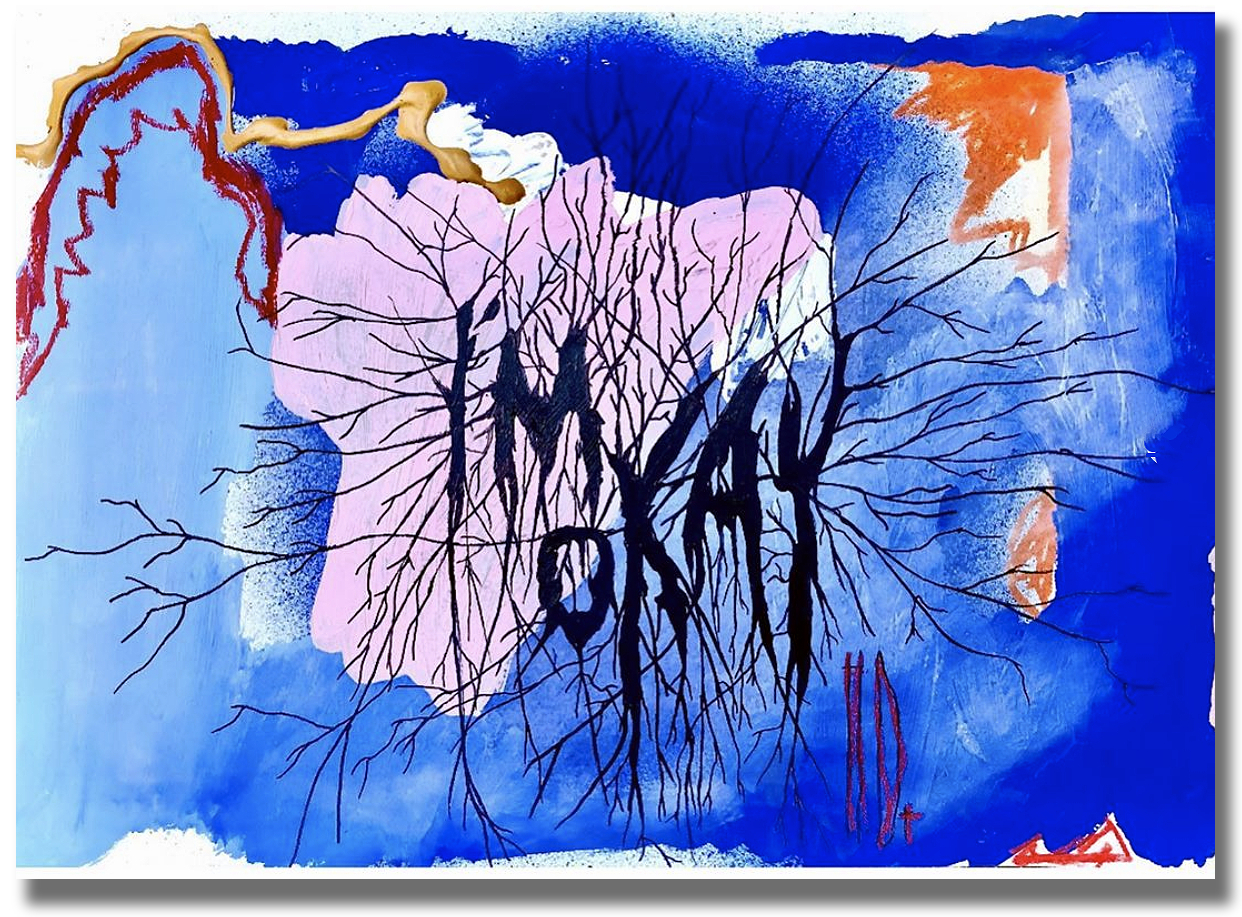 What about your working technique? Walk us through how you start and then develop a piece.
Sit and look at a blank canvas, focus on my breathing for a minute. Feel whatever it is I need to feel, make myself vulnerable to the canvas. Then decide on my colours. I often do several layers as a background to start, and I take it from there. Sometimes I go into the studio with a strong idea in my head of what I want to come out, other times not at all.
What excites you the most about the current art world?
I just love to paint. Discovering and meeting other artists whose work I like excites me.
How do you remain challenged?
Life does that for me.
Finally, what is your favorite color?
Cobalt blue.