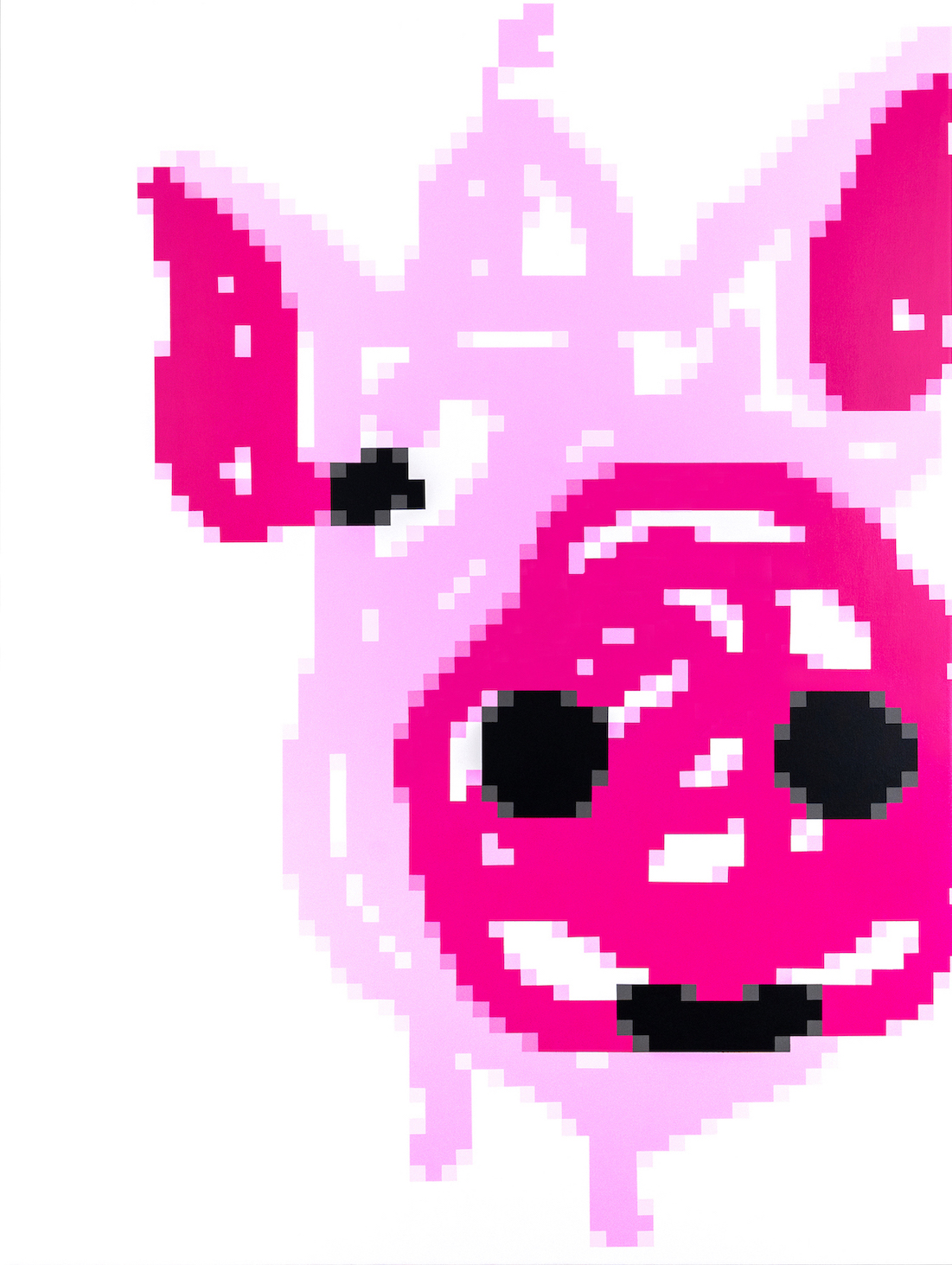 With his stunning solo exhibition Pair the Square still radiating in our minds, Jiri Mayer sits down with Erik Sommer to talk about animals, surfing, the UK grime scene, and painting with Windows Paint.
(ES) Describe your work for us.
(JM) From my point of view, it is something between monochrome painting and hyperrealism.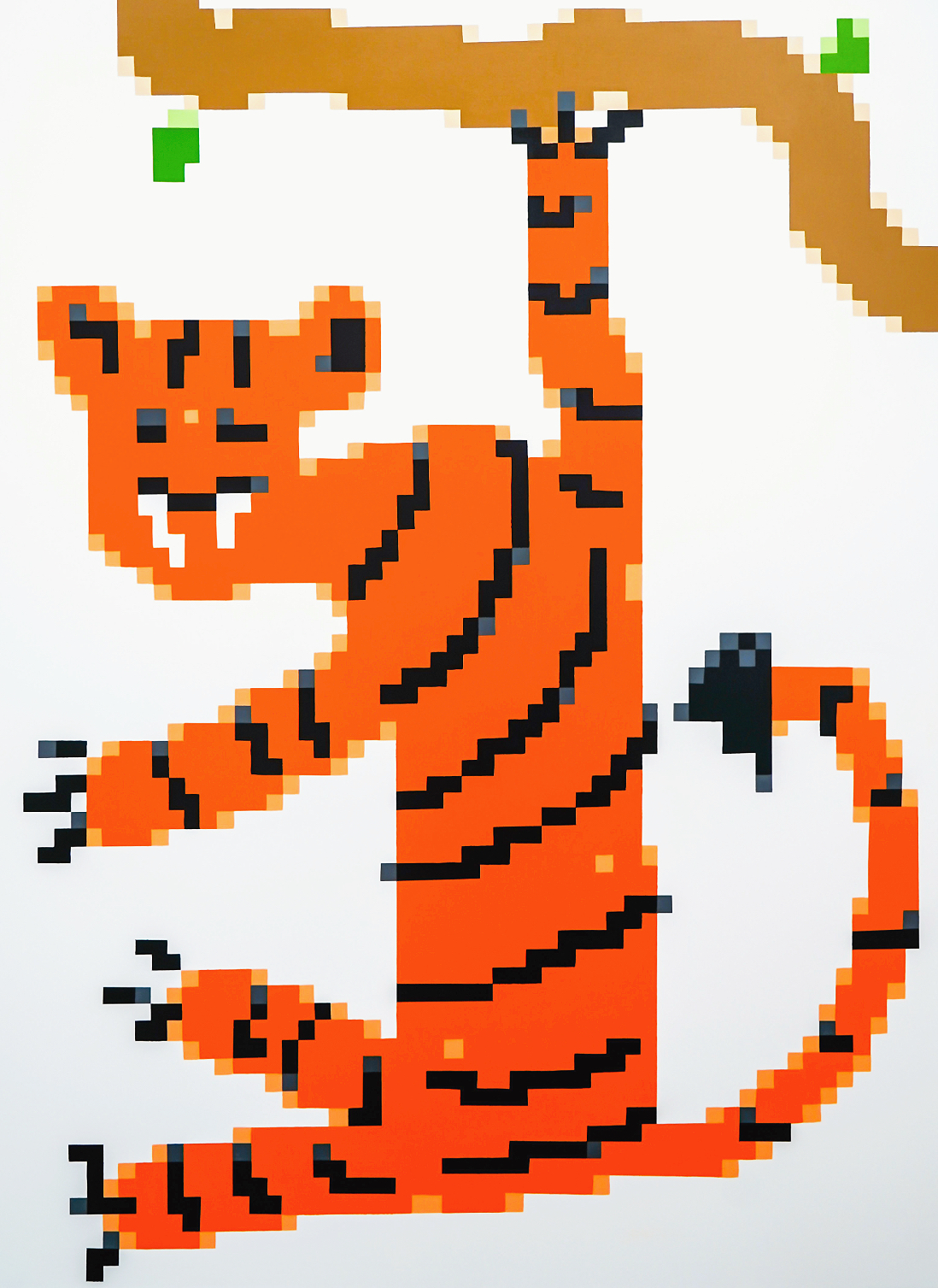 Danish art curator Rasmus Peter Fisher said about my work: Sculpture, painting, installation, video, digital. In grand lines that is how art has evolved, and Jiri Mayer is working on the next stage in the evolution: backtracking. Climbing backwards in the evolutionary tree of art, Mayer creates his sketches in Paint and uses it as guidance for his paintings. With humour, happy colours, funny storylines, masked mischief, and a carefree approach to life he tries to penetrate the very darkness around us. Often with success — always with a smile.
Tell us a bit about your background. Where did you grow up?
I grew up in Rosice near Brno, which is a small village in the Czech Republic. In my youth and childhood I was involved in motorcycle racing and I had a rap group with my friends – we were one of the first in the Czech Republic who did UK grime. During this time we experimented with graffiti and to this day I still have the need to constantly create something (but I won't claim to be one to come out of the graffiti scene).
Where do you live and work now?
I currently live and work in Brno, Czech Republic.
How do you think this has influenced your work?
I don't think it influences me in any way.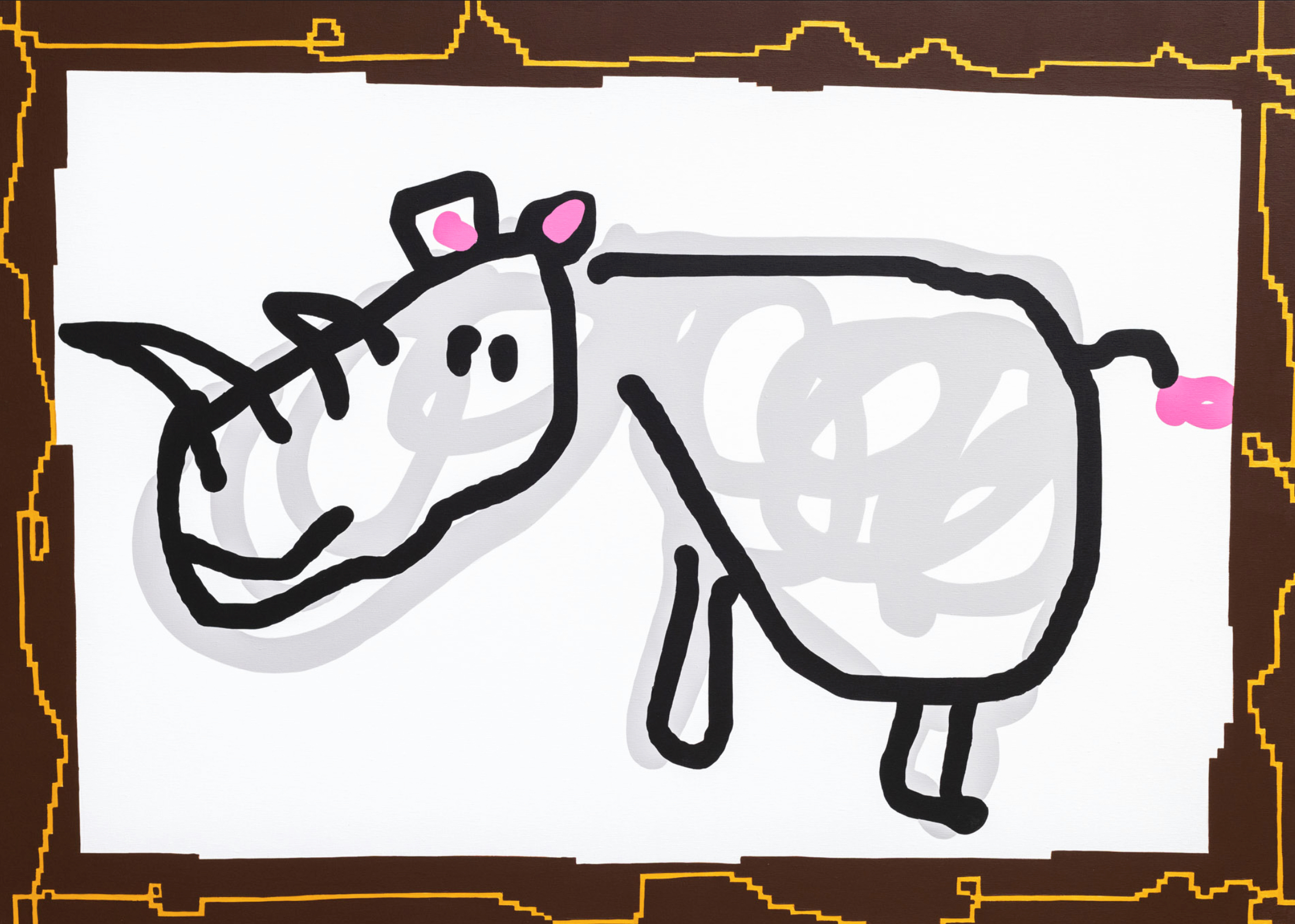 Do you remember any artists as a child that captured your attention?
I don't remember the specific artist. I only remember from my childhood that I thought about the form of the art more like conceptual art, which has a large history in the Czech Republic from the time of communism. So, for me, art was everything that other children found strange.
Later, I came across the work of Vaclav Stratil, a Czech multimedia artist. And after seeing his exhibition I realized that I wanted to devote myself to art.
Any artists today you are looking at?
I just look at who I follow on the Instagram.
Your method is very unique. Can you describe it for us and tell us how you started working this way?
The last series, I've been working on since 2021, is based on an idea where I wanted to make a mouse without a mouse and I used Windows Paint to create a sketch of a mouse (animal), which I drew without a mouse (device) using a touchpad. I liked the aesthetics of this program and since then all my paintings are created in this way. Later I found out that when I zoom in Windows Paint the program "draws" directly in pixels and thus a new era was born – pixelated animals. I then transfer the sketch to the canvas using acrylic paint.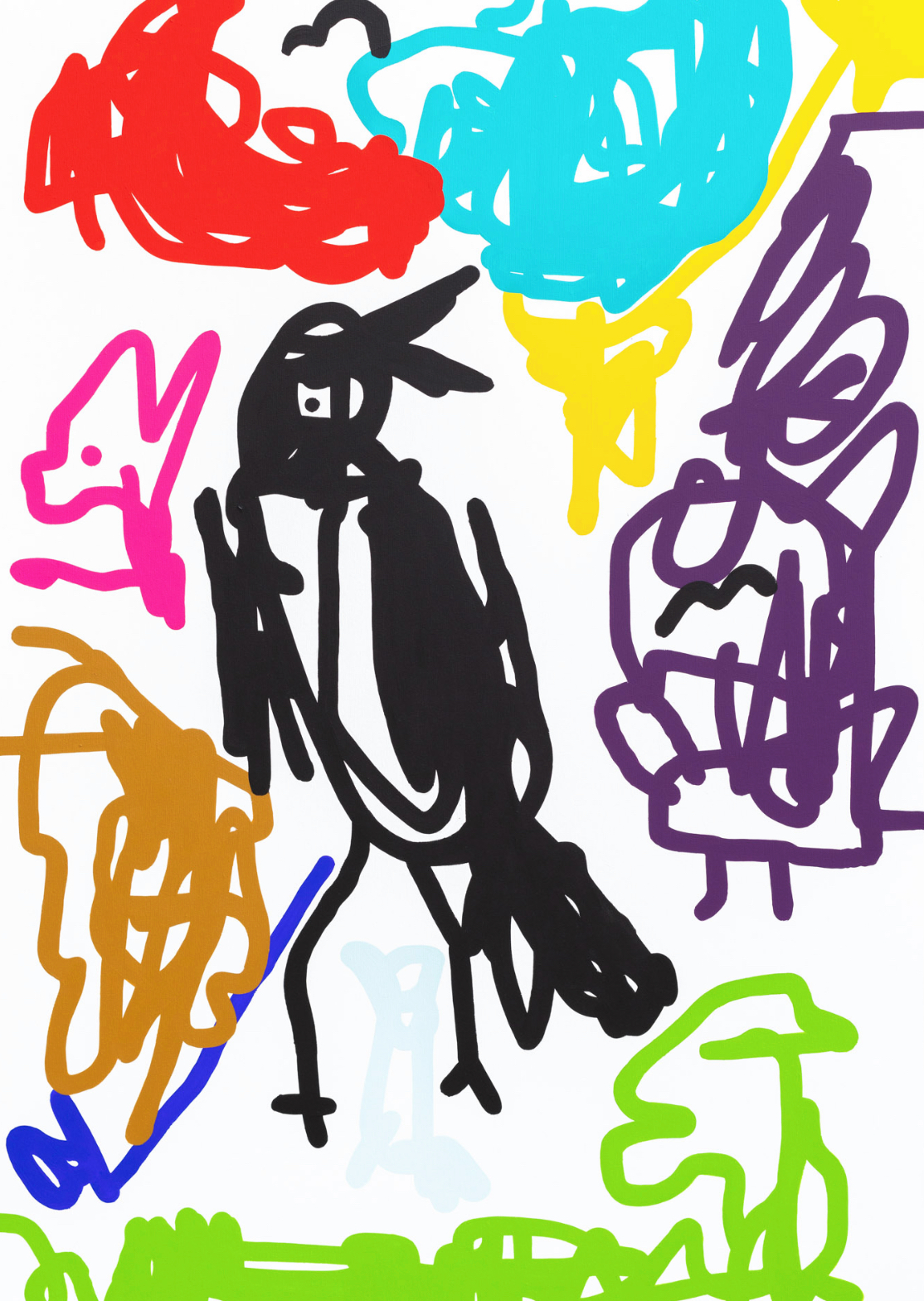 Why animals?
The reason why animals is that usually the first things we draw as children are animals. I am interested in a kind of dialogue between childhood and adulthood, the past and the present, and trying to bring the viewer to the childhood.
How important are the abstract elements of your work?
Sometimes more and sometimes less. In general, however, it can be said that I am more interested in the composition and the overall impression.
Are you more concerned with the process or the end result?
The end result is definitely more important to me. I'm impatient and use the hair dryer to dry the paint faster and I'm nervous until the painting is done.
What is your normal studio practice like? Any routines or superstitions?
I usually go into the studio fully determined as to what I'm going to do that day. I go there early in the morning, around 7am in the summer and stay there for approx. 8-10 hours.
I don't have any special rituals, but I can't imagine waiting for the paint to dry without having a coffee and a cigarette.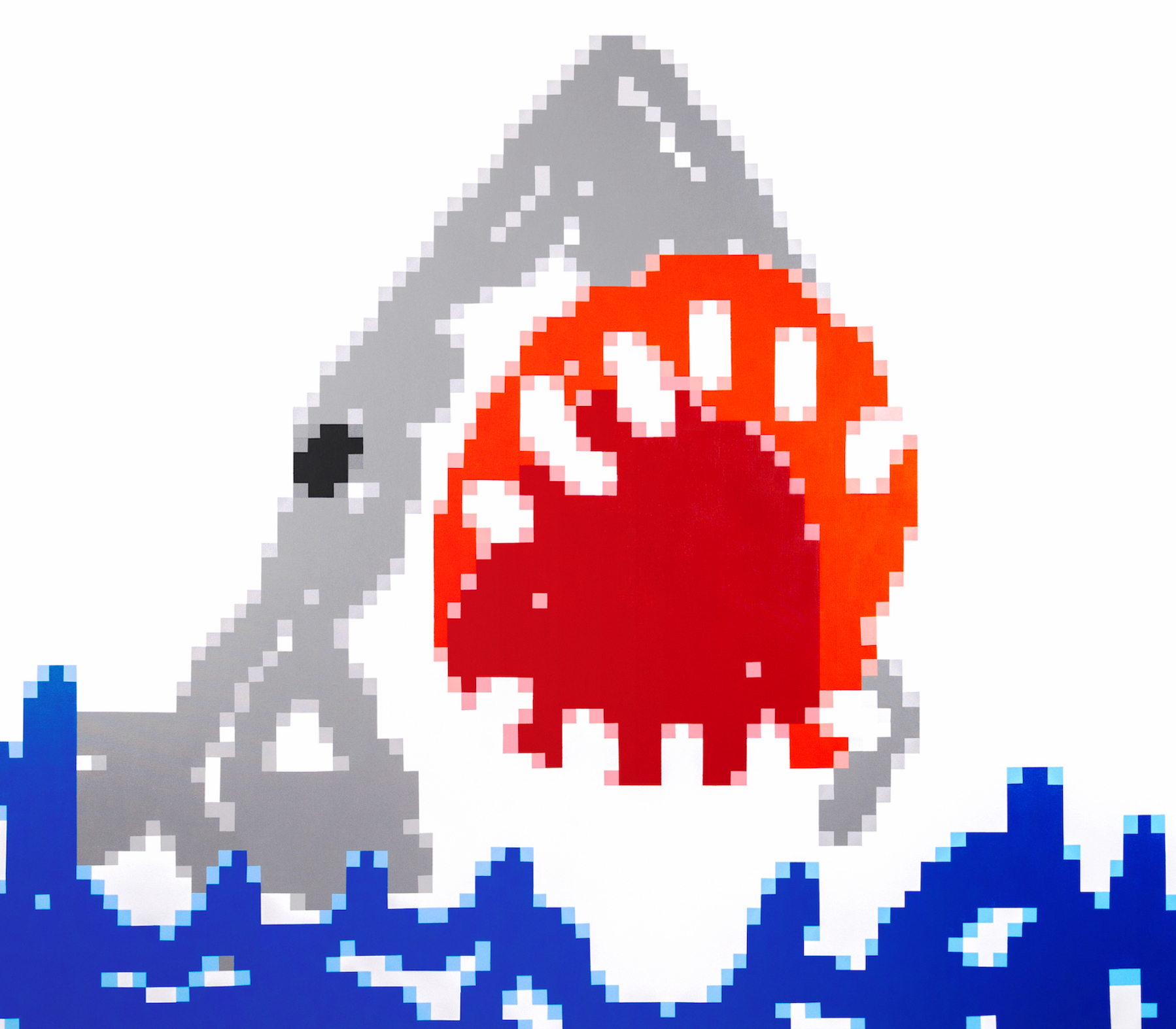 What do you do outside of the studio for fun?
All board sports, especially surfing. I try to spend every free time by the ocean with my fiancé and my dog, because we both love surfing (the dog doesn't really care). And when I'm in the Czech Republic I ride a skateboard because we don't have a sea or an ocean. In the winter we go to the mountains for some snowboarding.
Other than your incredible show Pair the Square that just ended at Mott Projects, any recent or upcoming projects?
Recently I am working on a big solo exhibition for Tuesday to Friday in Valencia, Spain, which will take place in November and which I'm really excited about. Until then, I will have some paintings in a summer group show at the Mathias Mayr gallery in Innsbruck, Austria. In December I am participating in a group exhibition at the HAGD gallery in Aalborg, Denmark. I have more projects lined up for next year and it looks like it will be busy again. But I'll keep it to myself for now.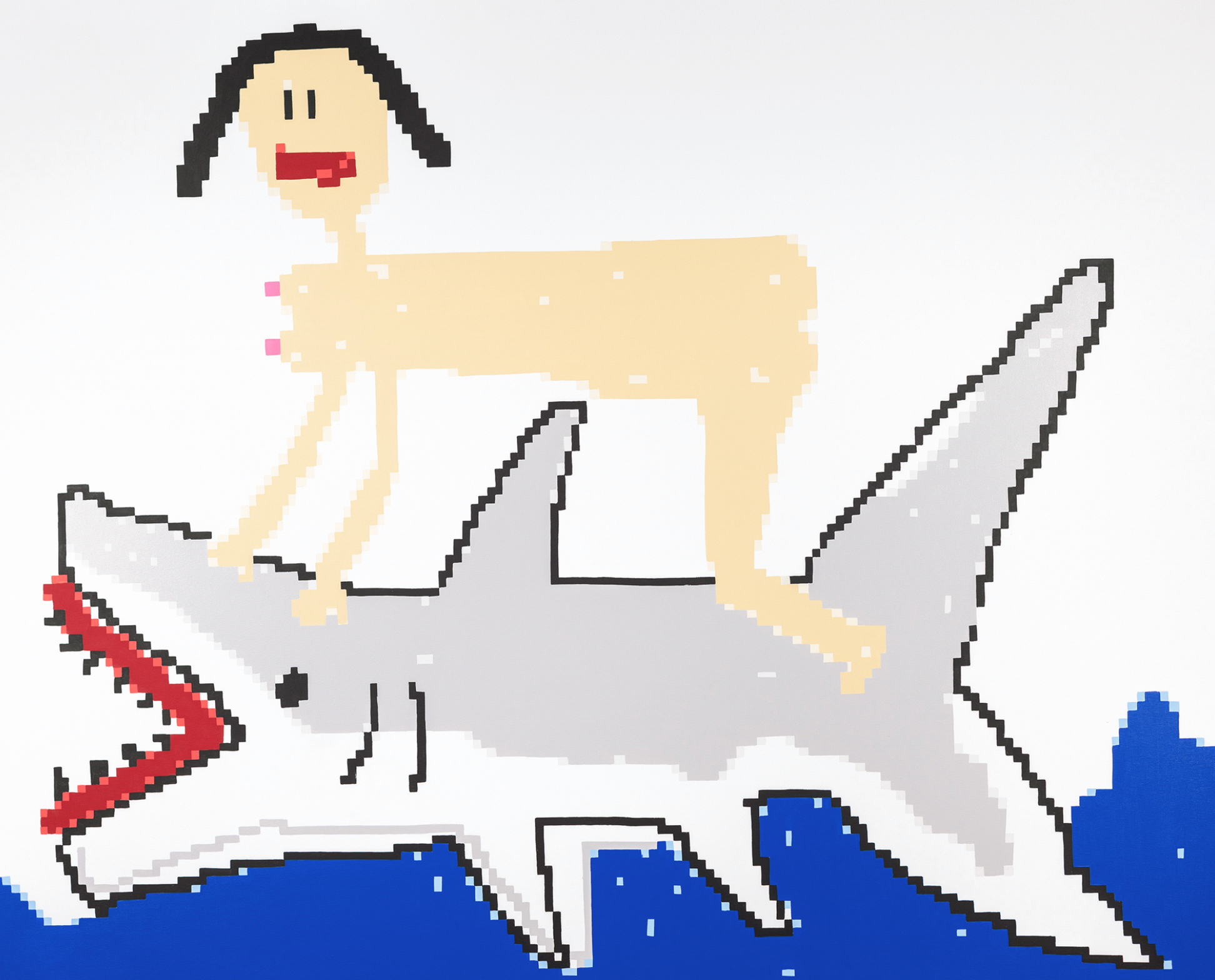 Finally, what is your favorite color?
All opaque colors. I try to have clean and uniform surfaces in the paintings and the more the paint covers, the less layers I have to apply to the painting.