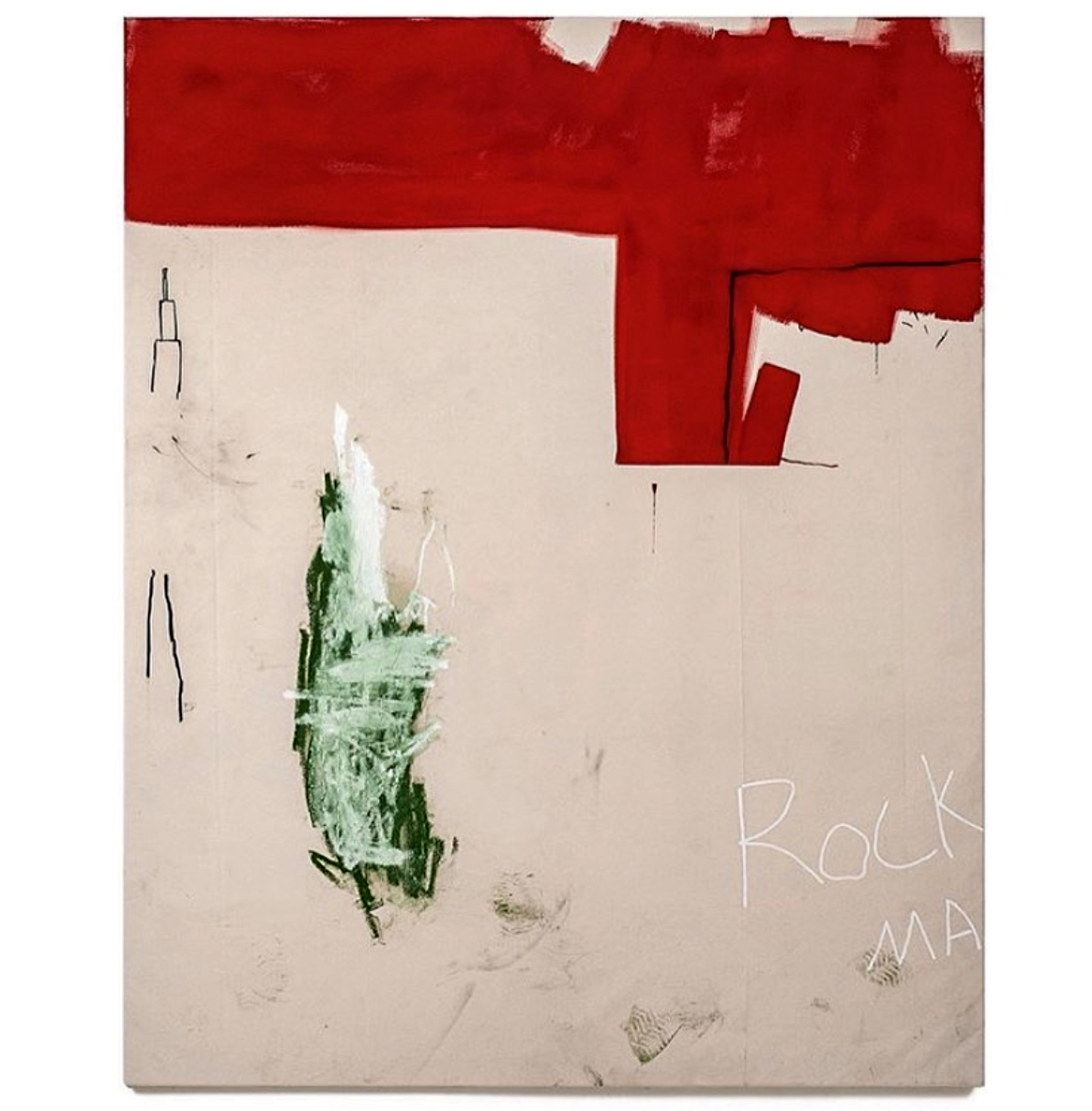 Berlin artist Jenny Brosinski sits down with Erik Sommer to talk about her preference for pink and yellow spray paint, what language she thinks in while working, how she greets her studio every day, and what role titles play in her work.
(ES) First, describe your work for us.
(JB) Neo-expressionist-minimalism. Superficial with spontaneity, or with sloppy- and easiness. Openness in its reduction, for sure- and subliminal humour.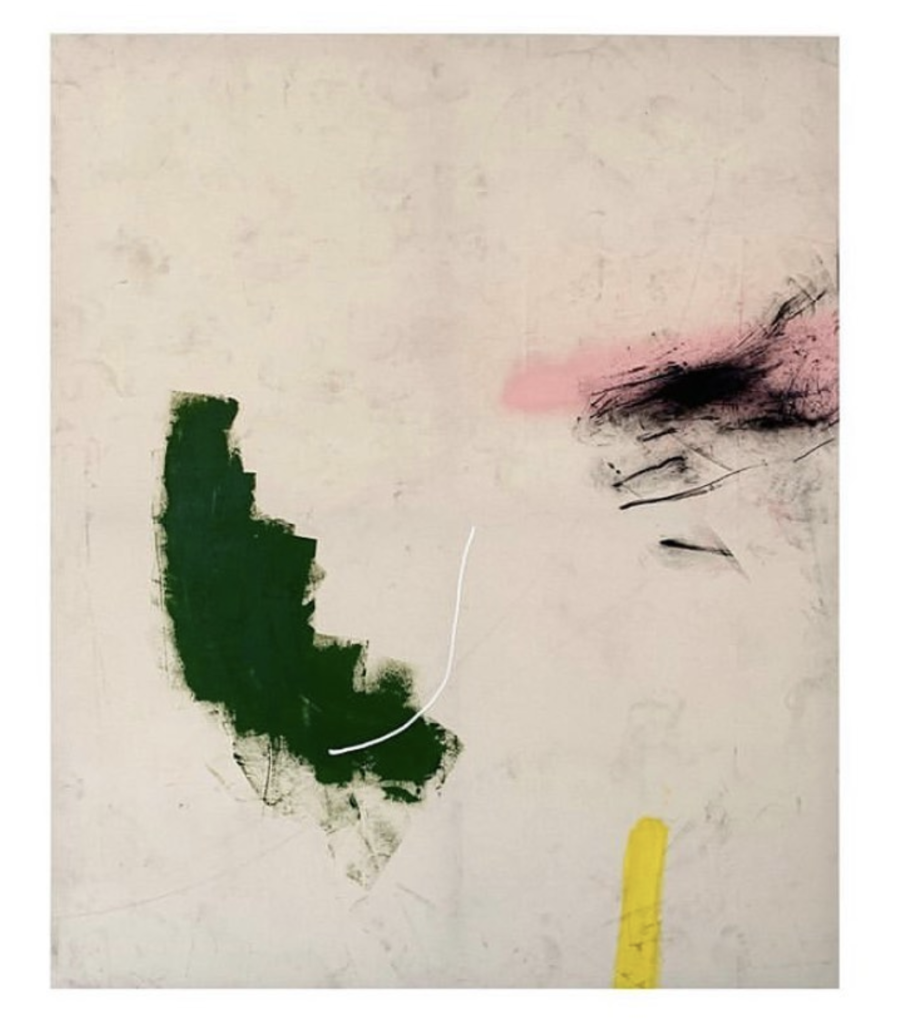 Tell us a bit about your background. Where did you grow up?
I was born in Celle in the north of Germany and I grew up in the little light blue house of my grandparents in a small village in the countryside as part of a craftsman-family.
Where do you live and work now?
I live and work in Berlin/Germany.
How do you think this has influenced your work?
I suspect my preference for neon pink and neon yellow spray paint comes from Berlin.
Do you remember any artworks or artists as a child that captured your attention?
Even if it sounds boring, Picasso, Twombly and Basquiat.
Any artists or specific pieces today that jump out at you?
Right now I totally go for Sterling Ruby, Friedrich Kuhnert or Danny Fox, Rose Wylie and Dan Colen. And even if it sounds boring again, I am still in love with Picasso, Twombly and Basquiat.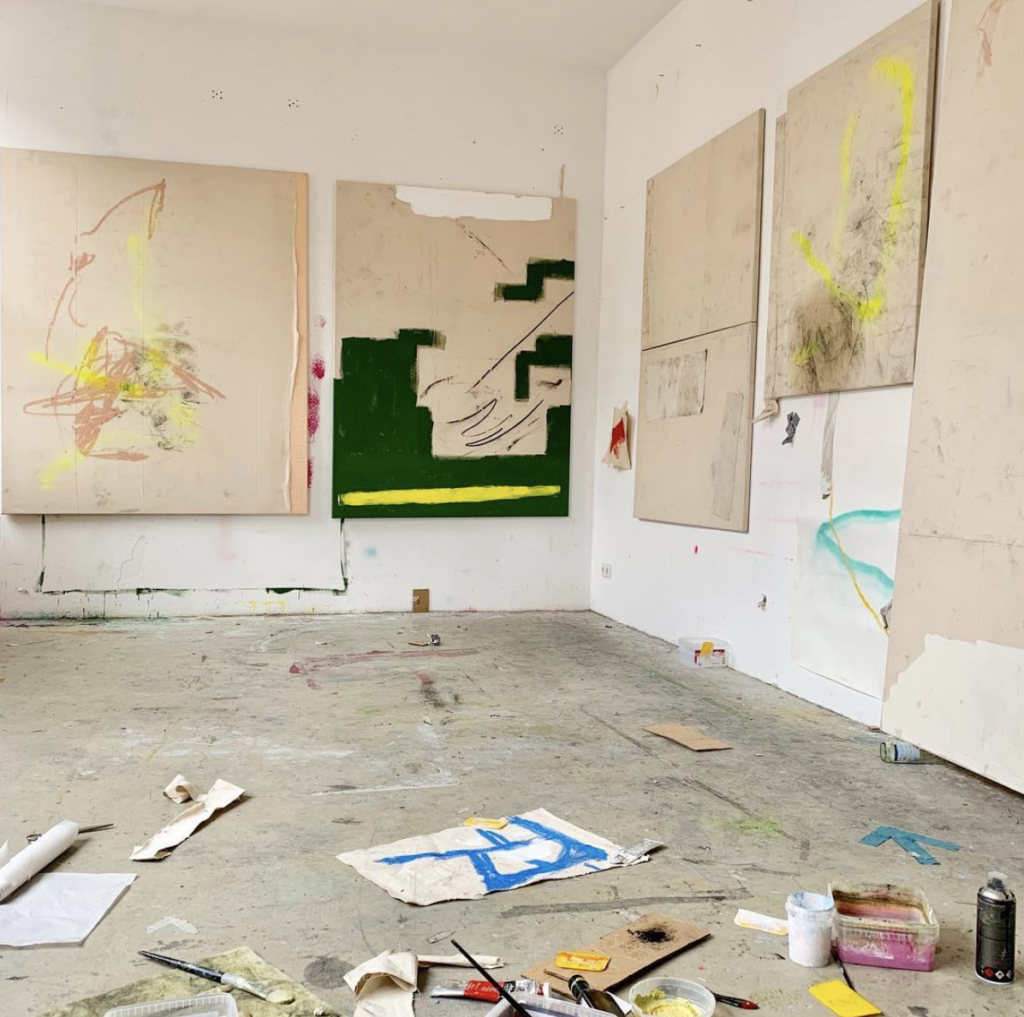 What is your normal studio practice like? Any routines or superstitions?
If sitting on my sofa, starring around, reading a book, eating or talking on the phone belong to routines or superstitions, then yes. I also like to listen to movies and interviews or mantras while painting. I always say hello and goodbye to my studio.
What about your working technique? Walk us through how you start and then develop a piece.
Everything is possible in the beginning. That's why I like beginnings so much – and I usually start six to ten paintings at the same time. Or maybe that's just a strategy to escape the seriousness. When it comes to art, I always become very serious very quickly. That is good and obstructive at the same time. So I'm looking for strategies that I could use to break my own footing. I've trained my hands and eyes on painting for decades, and so it makes sense for me to create breaks and resistances .
I've read that when a piece is finished you unstretch it and bring it to a laundromat to wash and tumble dry it. How did this come about?
I do not wash each of my paintings. I understand the washer and dryer as tools, similar to the brush.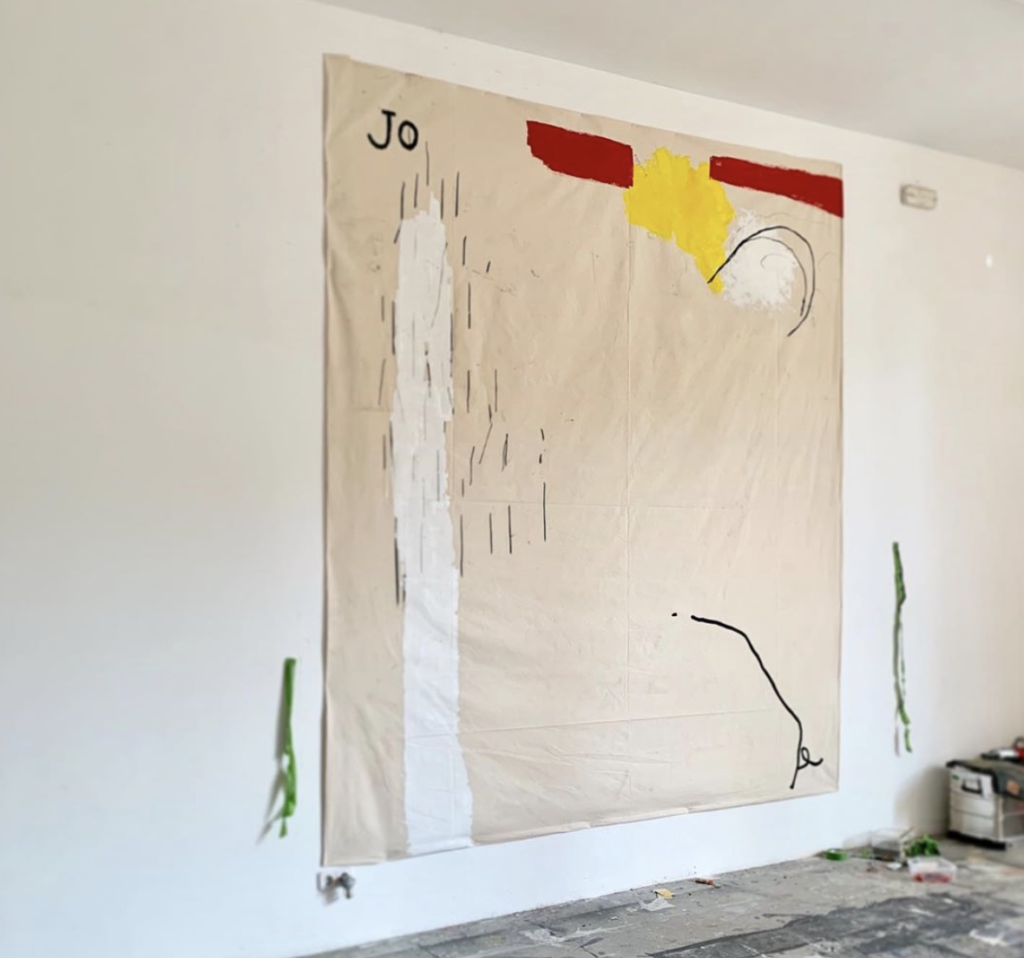 Tell us about the titles of your work. How do you think they affect the viewers' relationship to a piece?
Since the titles of the paintings can only be seen at a second glance, I sincerely hope that I have already lured the viewer so close, and that at best, reading opens up a meta-level.
When you are working, do you think in German or English?
Both.
What current themes do you see in today's art world?
Global? I think I'm getting in a bad mood if I think about it too long. To be honest, it does not matter to me, even if I'm influenced by everything around me. I want to try to be as unimpressed as possible. But I'm not. Or maybe yes? What was the question again? Abundance. I think I'll let that stand and reverberate.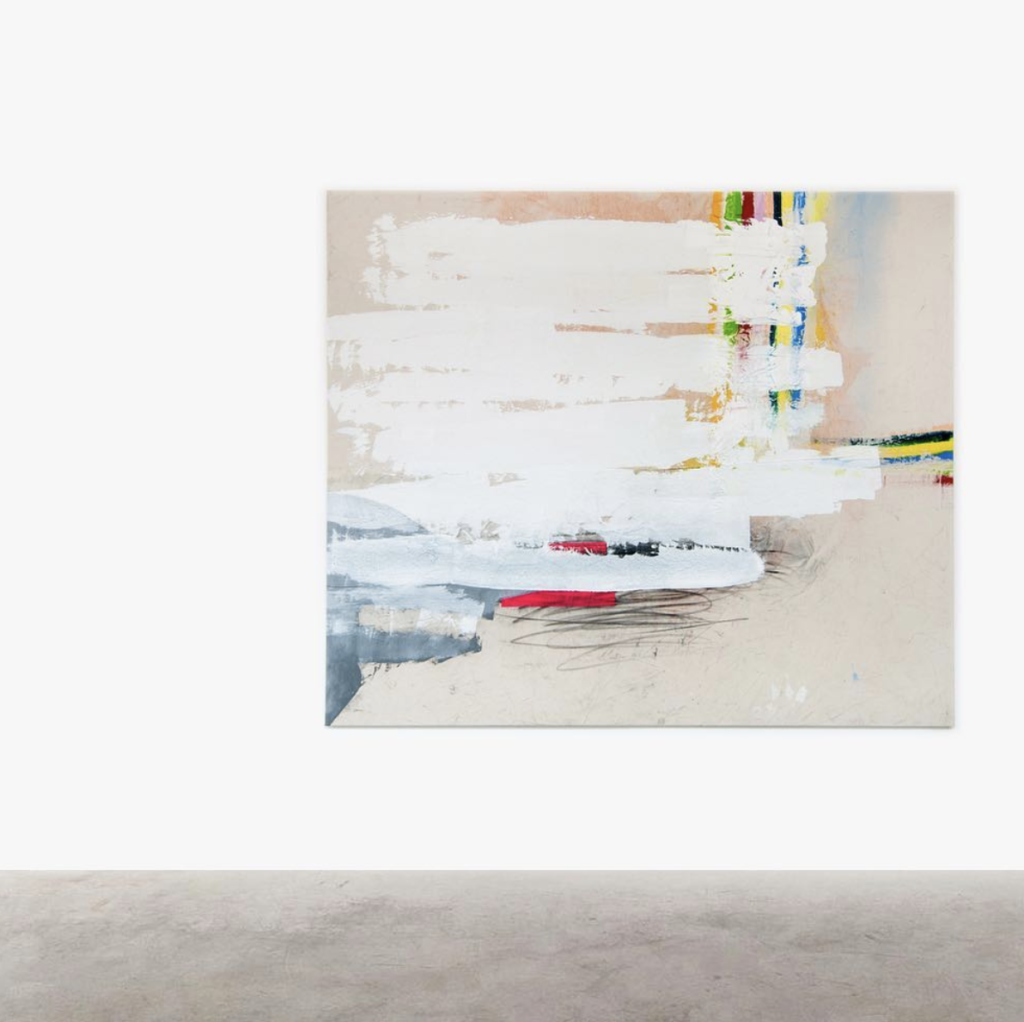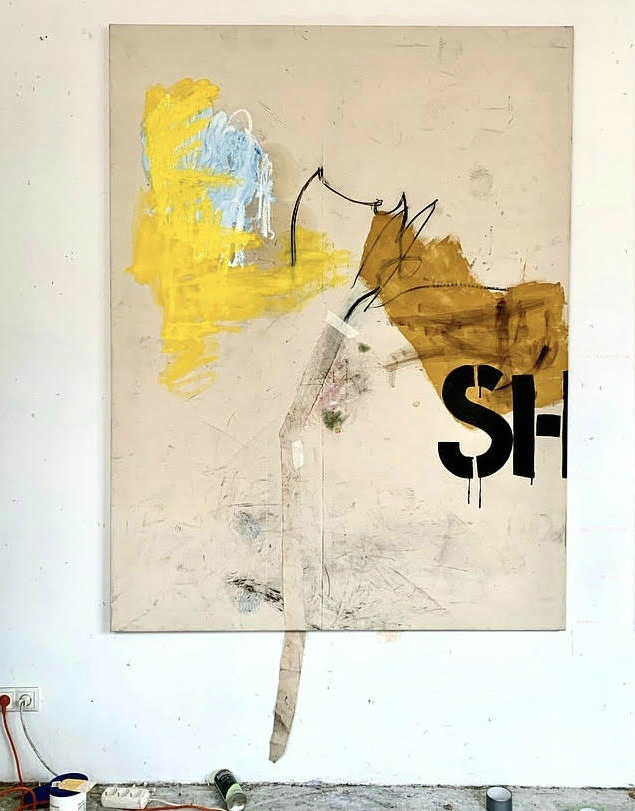 What excites you the most about the current art world?
As with the previous question, I immediately have a song by ABBA in my head. Insane. But actually for me, it's just about painting.
Any recent or upcoming projects?
There are group exhibitions in Antwerp and in Berlin, at the same time as the ArtBerlin. I'm in September at the CCA Mallorca, and for the end of the year, Untitled Miami is announced.
Furthermore I work with friends on a new art magazine and I will curate my first group show.
Finally, what is your favorite color?
Yellow, as white is no color – or flesh-coloured… or blackboard green…or…