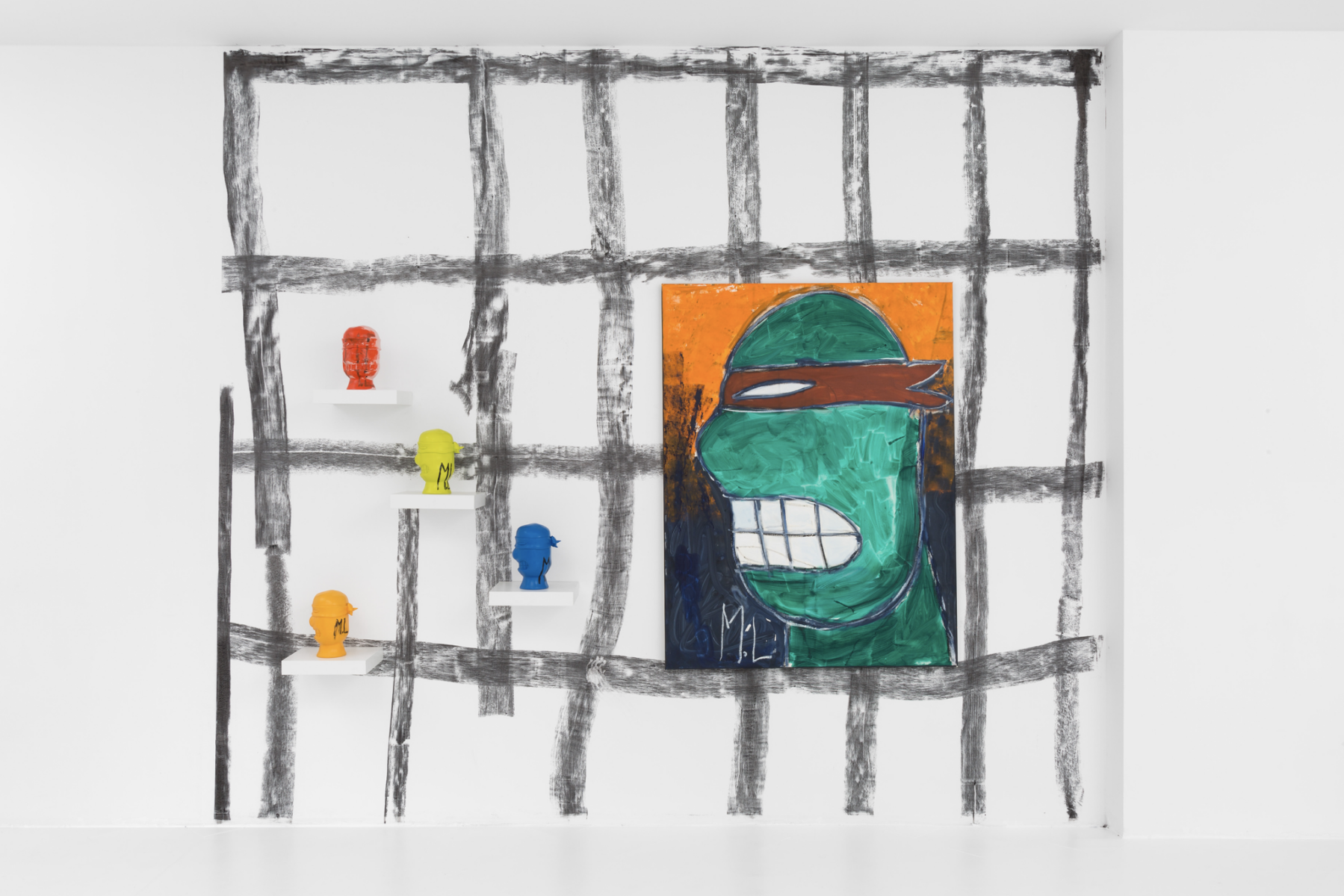 Martin Lukáč sits down with Erik Sommer to talk about the perks of living in Prague, how he remains challenged, the importance of seeing the process in a painting, and his love of the Teenage Mutant Ninja Turtles.
(ES) Describe your work for us.
(ML) It's like when the band Rammstein had a baby with the Red Hot Chili Peppers but instead of music it was visual art stuff.
Tell us a bit about your background. Where did you grow up?
I grew up in in Bratislava, Slovakia. I studied there at the Josef Vydra School of Applied Arts and after I went to the Academy of Arts, Architecture and Design in Prague, Czech Republic. I also did a semester at the Academy of Fine Arts in Leipzig, Germany.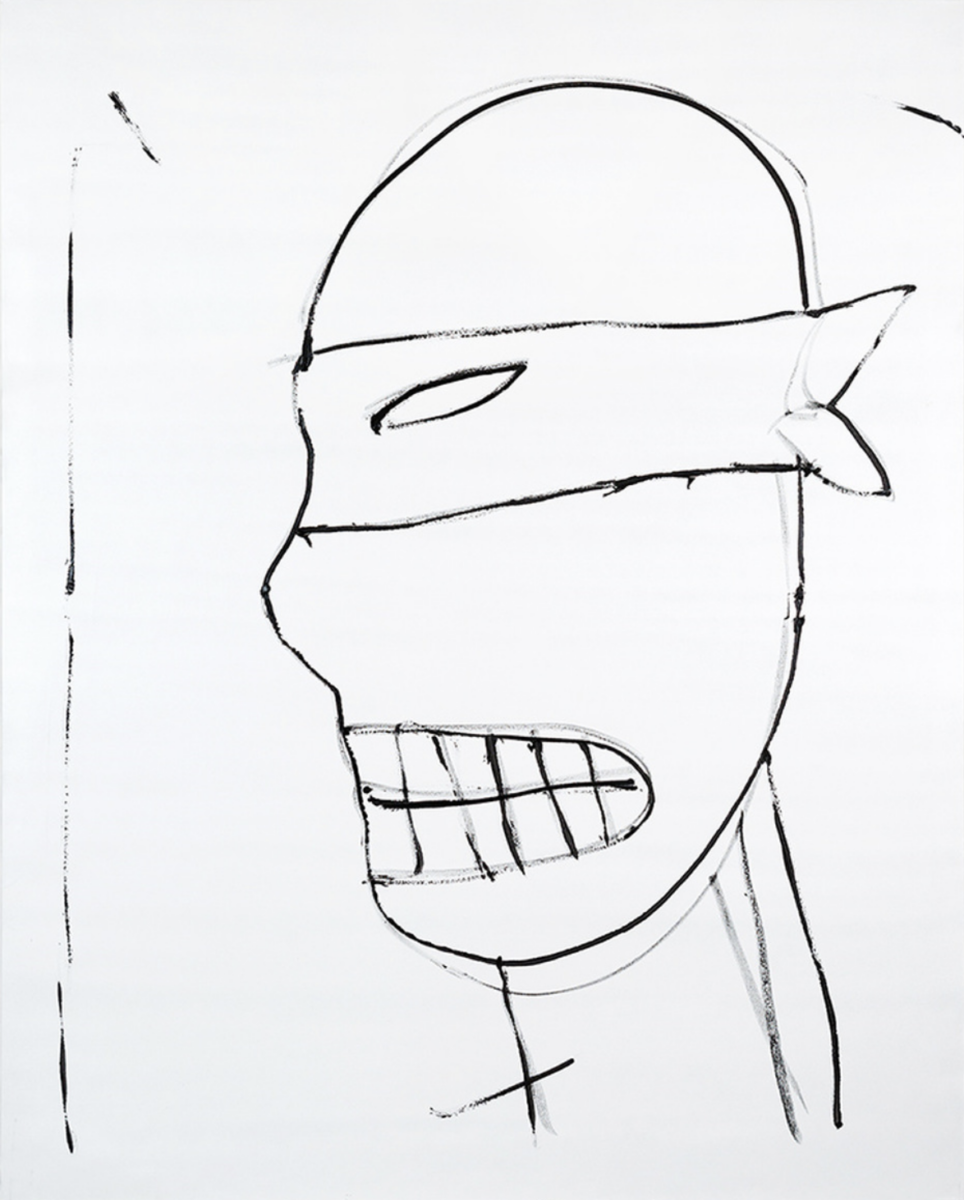 Where do you live and work now?
Currently I am still in Prague but I move around a lot.
How do you think this has influenced your work?
Well, I wasn't or I'm not at the hottest place for artists in the world but I have all the advantages since all people from the world are visiting Prague so I've met a lot of interesting people. Also, social media helps a lot. It is a combination of good life and quality, and I can reach anywhere from there. It has formed me well: beautiful surroundings, great city, and a lot of space to do my work.
Do you remember any artworks as a child that captured your attention?
Sure I do! I love Paul Delvaux, Hermann Nitsch, Martin Eder, Warhol, Jackson Pollock, Leonardo, Caravaggio and so on.
Any specific artists you are looking at today?
I liked the Joshua Abelow show at Real Pain Fine Arts in Los Angeles last fall. And Philip Guston. I like Joyce Pensato and Maria Lassnig.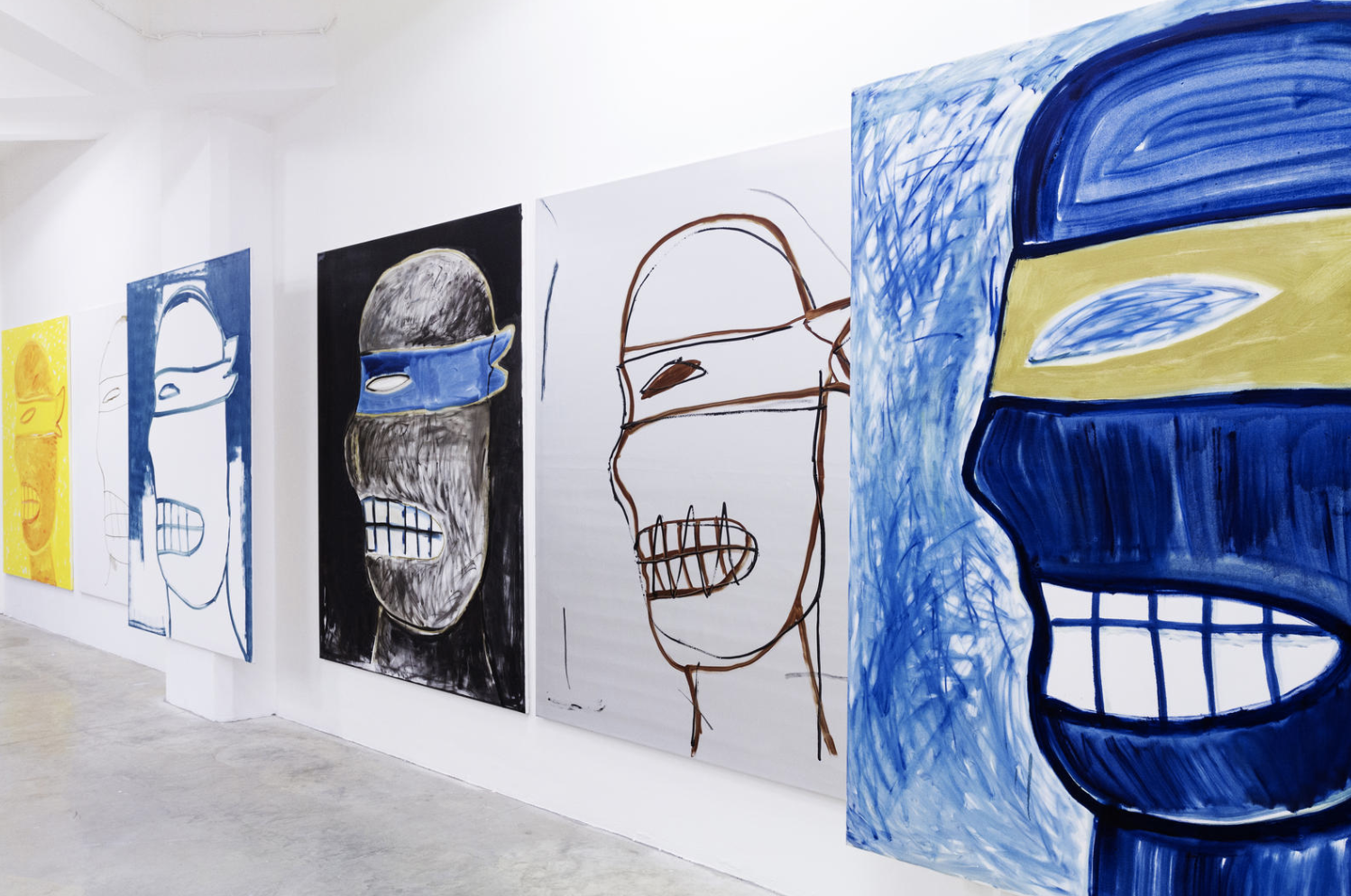 In your work you are able to blend '80s and '90s pop culture with formal painterly principles. Was this a conscious decision?
I grew up in the late 90's and early 2000's so I guess it was already in me. It was a combination of the process of how I painted before and a decision that I made back in 2015. I was working on many profile paintings and I liked the masked ones so therefore I decided to use the Teenage Mutant Ninja Turtles. Those characters are crazy. They have names after the old renaissance masters and they do martial arts too. Which I love.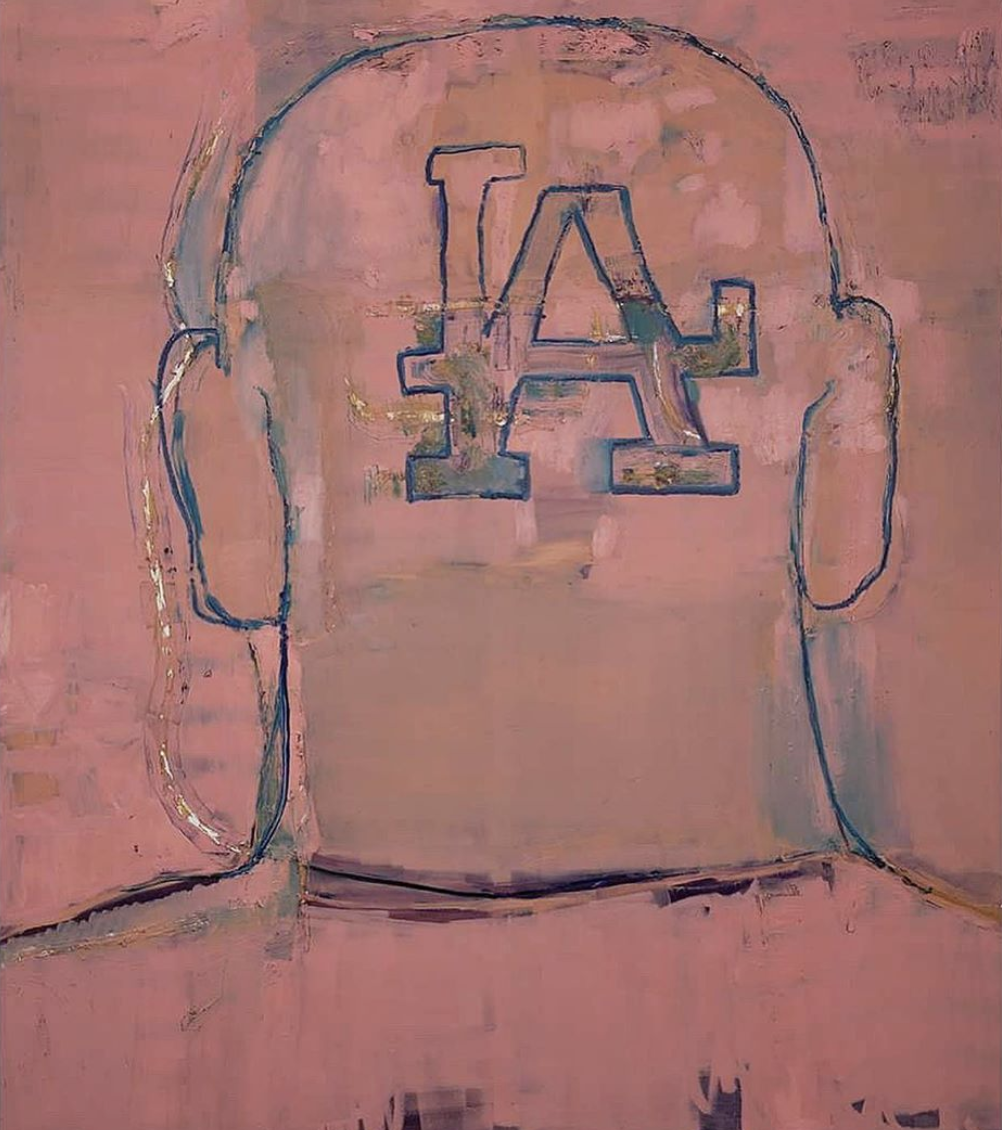 How has your work developed to arrive at this point?
I liked the decorativeness of the profiles- often you could have seen them as an interior painting at some Bauhaus architecture in the 30's in Germany. So I thought that I can make, like, an angry masked decorative profile and use the repetition as a fun fact since there are so many sequels of movies. This phenomenon is present basically anywhere in the visual culture.
The confident way in which you apply paint gives each work a sense of immediacy. How important is it to you that the viewer can see your brushstrokes, and in a sense your decision making?
I like to see those brush strokes and that process in the painting myself. I'm not sure if the viewer, though, can feel the process as I do.
You have displayed your work in nontraditional ways, including leaning canvases against each other, hanging on plywood, hanging at unexpected angles, and over gallery walls you have painted. How does the way you exhibit a piece affect the piece's identity?
I think that it supports the piece's identity in the end. That's why I do it. I have a concept or an idea of how to make fun out of it before the show is on and I'm only following or continuing in that energy which I put into the paintings. I'm extending it to the whole set up of the show. That's how it is, Erik.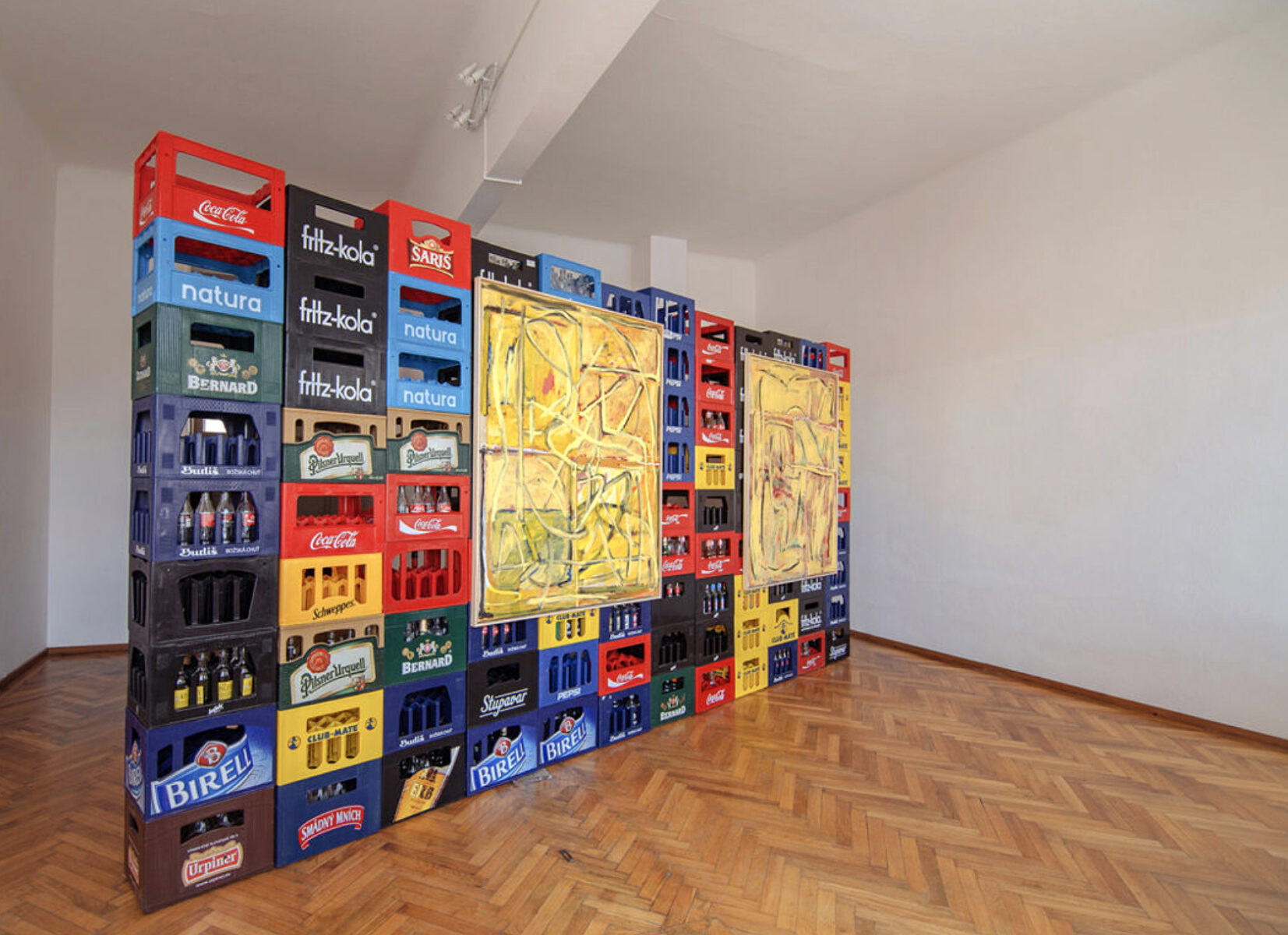 You have mentioned previously how you want to feel the process in the result. Can you expand on this?
I like it when a painting I just did looks like it's not painted by me. I have to have that feeling. The feeling that it's something new.
What is your normal studio practice like? Any routines or superstitions?
Usually I'm at the studio between 10am and 5pm but it changes. Right now I work more from 2pm to 2am. My only ritual is loud music either on speaker which my neighbors don't like or, you know, headphones.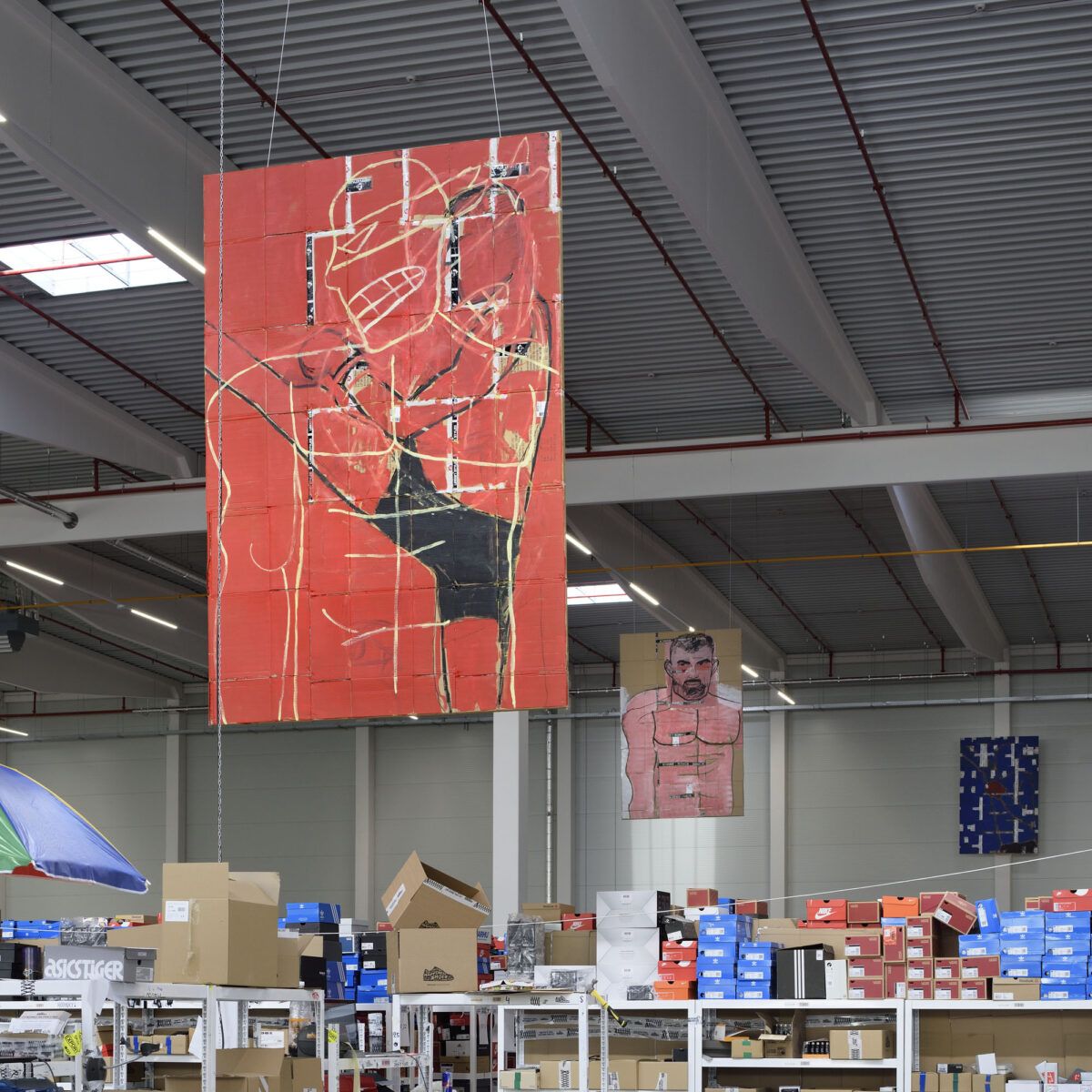 Walk us through how you start and then develop a piece.
Usually I have the motif prepared either in a drawing version or a tiny painting version or sometimes none of it. And then I just fuck shit up.
That's the job man! It's my sincere desire to fuck this fucking shit up!
How do you remain challenged?
With every show I want to come up with a new idea, new motif, new vision of the installation process. I want to progress by every show I do.
What excites you the most about the current art world?
Its richness of forms, themes and styles and the unlimited language you can use.
Finally, what is your favorite color?
I have loved yellow since I was a kid but today I love all the colors!!!