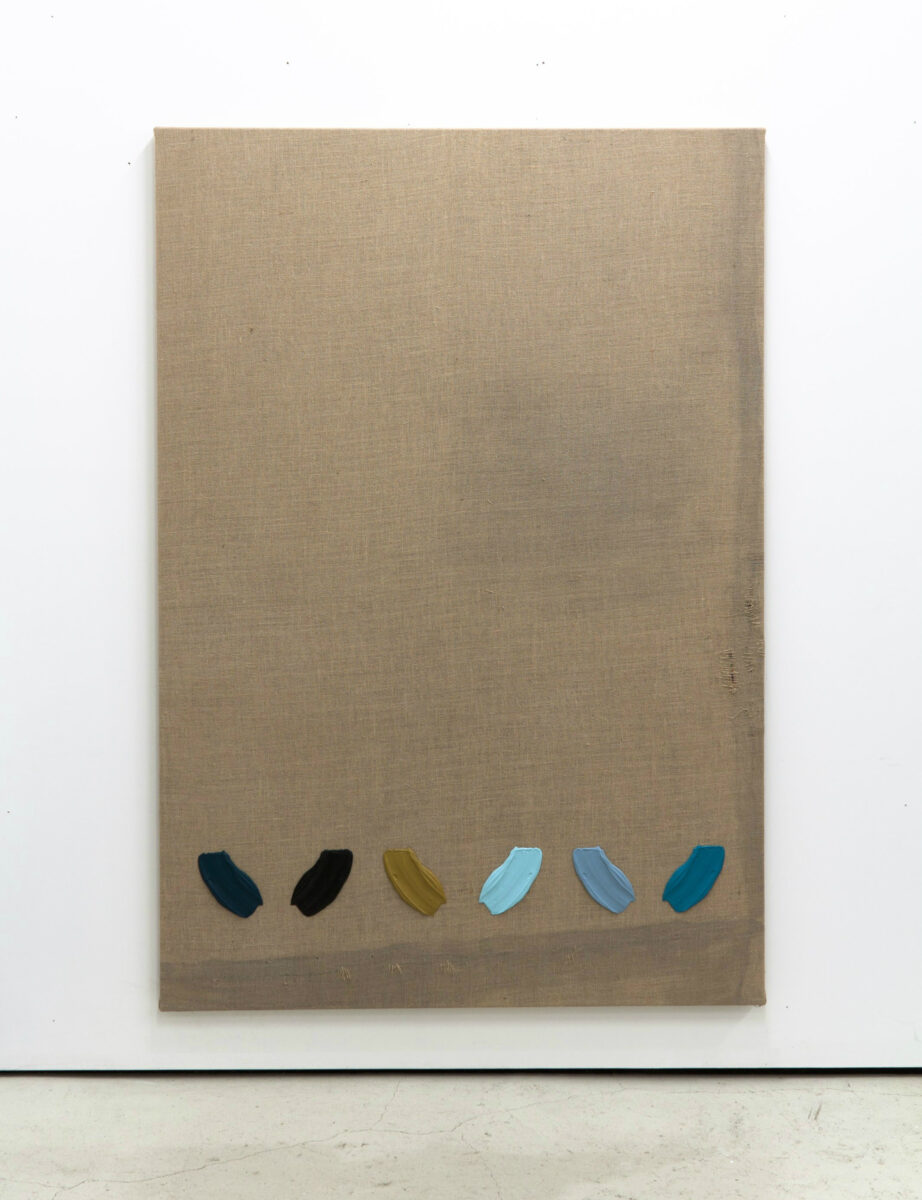 Peter Mohall sits down with Erik Sommer to talk about his love of Hilma af Klint, how he remains challenged, the importance of seeing art in real life, and how the art world is becoming more trend-sensitive.
(ES) First, describe your work for us.
(PM) It's meta-painting in diverse approaches in different painting series.
Often there is a more or less obvious emphasis on the brushstroke and the gesture.
Tell us a bit about your background. Where did you grow up?
I grew up in Löddeköpinge. It's a village in the south of Sweden. Close to Malmö and Copenhagen (Denmark).
Where do you live and work now?
I moved to Oslo, Norway, 15 years ago. Now I live and work in Nesoddtangen. 23 minutes from Oslo, by ferry, on the other side of the fjord.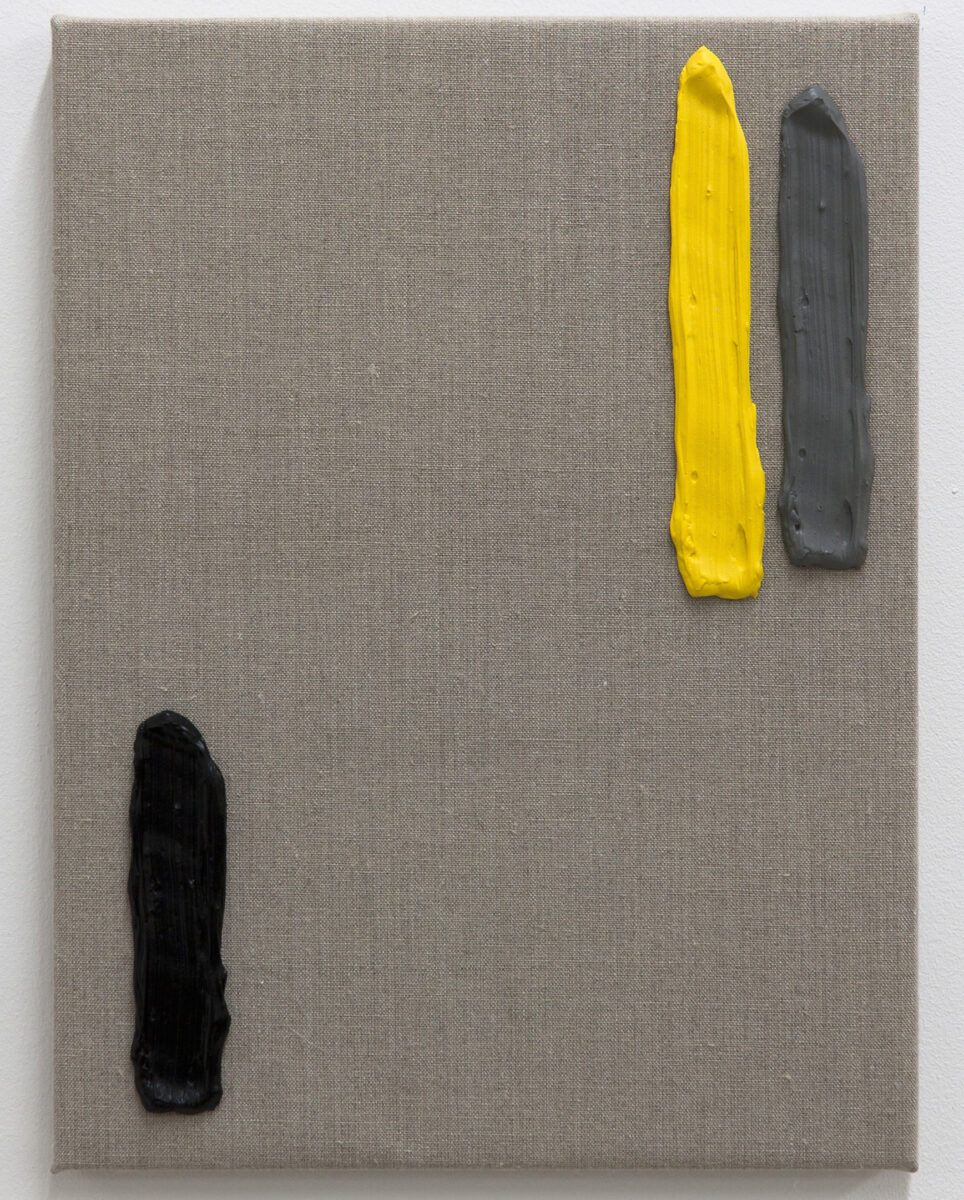 How do you think this has influenced your work?
Hard to say. It feels like my artistic approach mostly was shaped here, as I also attended the art academy in Norway.
Do you remember any artworks or artists that as a child captured your attention?
No, not really. No profound art encounters. I liked comics though. I guess comics and drawing were my path into it.
Any artists or specific pieces you are looking at today?
I look at a lot of different artists. To just specify something: a Hilma af Klint exhibition had the deepest impression on me, of the shows I've seen in recent years.
Your style is immediately recognizable. Did it take you a long time to find your visual voice?
As I work in various painting styles and imageries, I wouldn't necessarily say that I found a visual voice. Neither, that I'm pursuing it. It's more about an examination of Painting as a medium.
But, to answer the question: to implement the conceptual idea for a series usually takes about a few months.
How does your earlier work compare with what you are making today?
In the academy years I was painting abstracted depictions of my OSB-plated studio walls. So, there were some meta-painting aspects, in a way, connected to my recent works. Other than that, the earlier works and imagery differs a lot from the recent.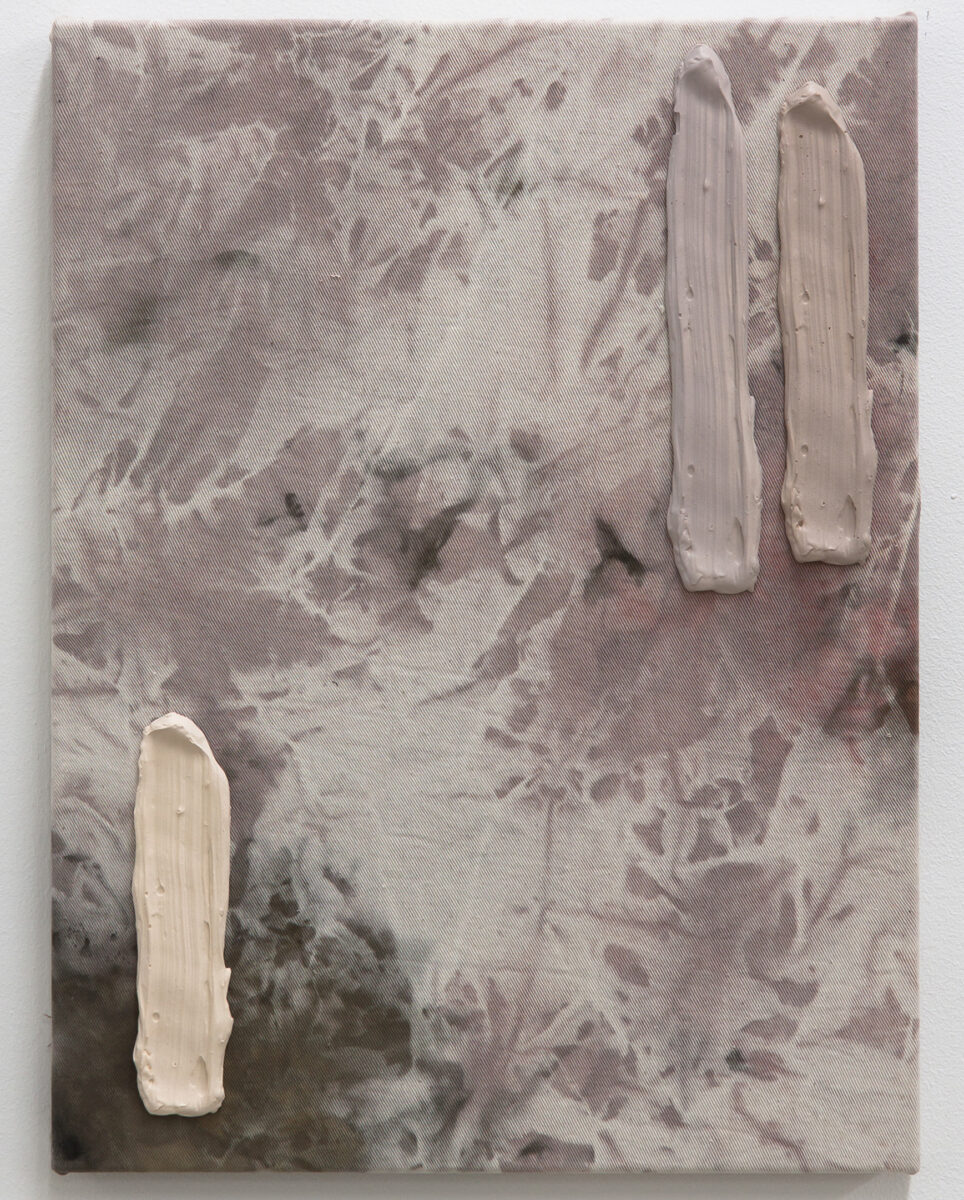 I love how thick and heavy the paint is applied to your canvas. How do you achieve this?
Actually it is not really paint you see in the ​Brushstrokes paintings​-series. In order to make identical brushstrokes I make a mold from an original brushstroke. The casts are made with acrylic resin and glued to the canvas.
Why is it so important that we see this build up of brushstrokes?
To get an understanding of the work. I could have just screen-printed identical brushstrokes, but that wouldn't be as interesting. A brushstroke has a sculptural quality, which does not come out properly on a screen. The reason it matters to see a painting in real life is to understand the work. Before that you haven't really seen the painting.
This becomes even more evident in the ​Flat gradients​–series. The title depicts the flatness of the brushstrokes, which has smooth color-transitions within them. Flat, as in no visible brushmarks within the brushstrokes. The brushstrokes are actually holes, exposing the layer underneath, a smoothed-out flat oil-paint surface. The visible gestures are made of wax that has then been removed. On a screen, you see a flat painting, which could be dismissed as an air-brushed work, and miss the sensitive painterly qualities, the visible build-up of layers on the edges around the brushstrokes, and the fading visibility of the canvas structure through the layers.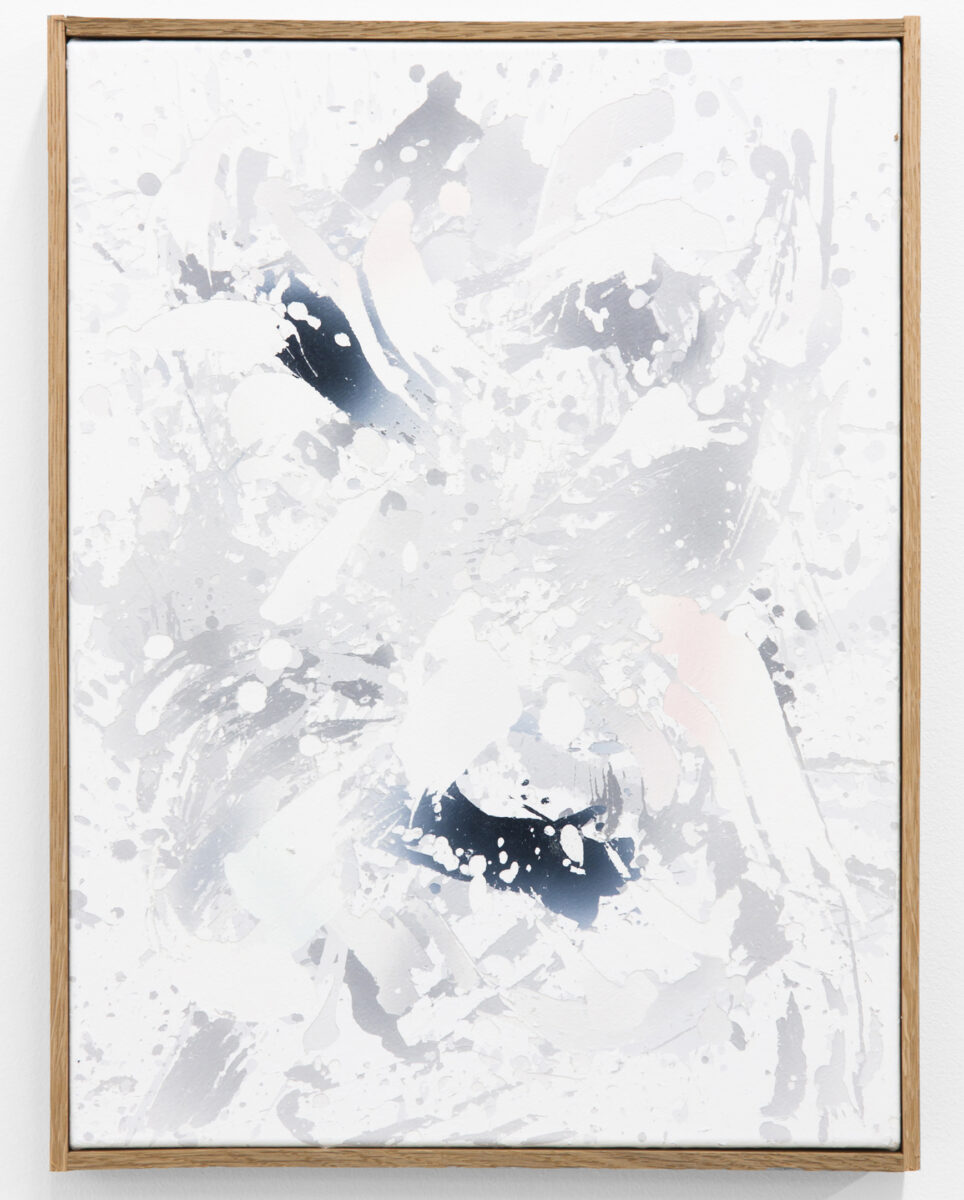 The material on which you paint- cotton, linen, jute- and the marks on these materials are just as eye catching as the colorful brushstrokes. What role does the material have on the overall identity of each piece?
As systematic pattern or composition is repeated through several paintings, each painting belongs to a group with similar brushstrokes arrangement. A painting gets its own "identity" from its colors and material background. The background can be a clean surface of diverse canvases or painterly marked, which interacts in different ways with the casted brushstrokes and the colors.
A lot of your newer work is untitled. Why is this?
The series are titled, so individual titles are obsolete.
What is your normal studio practice like? Any routines or superstitions?
I just try to work as much as I can. I'm just there to paint. I never sit around reading books. Other work related things I prefer to do at home.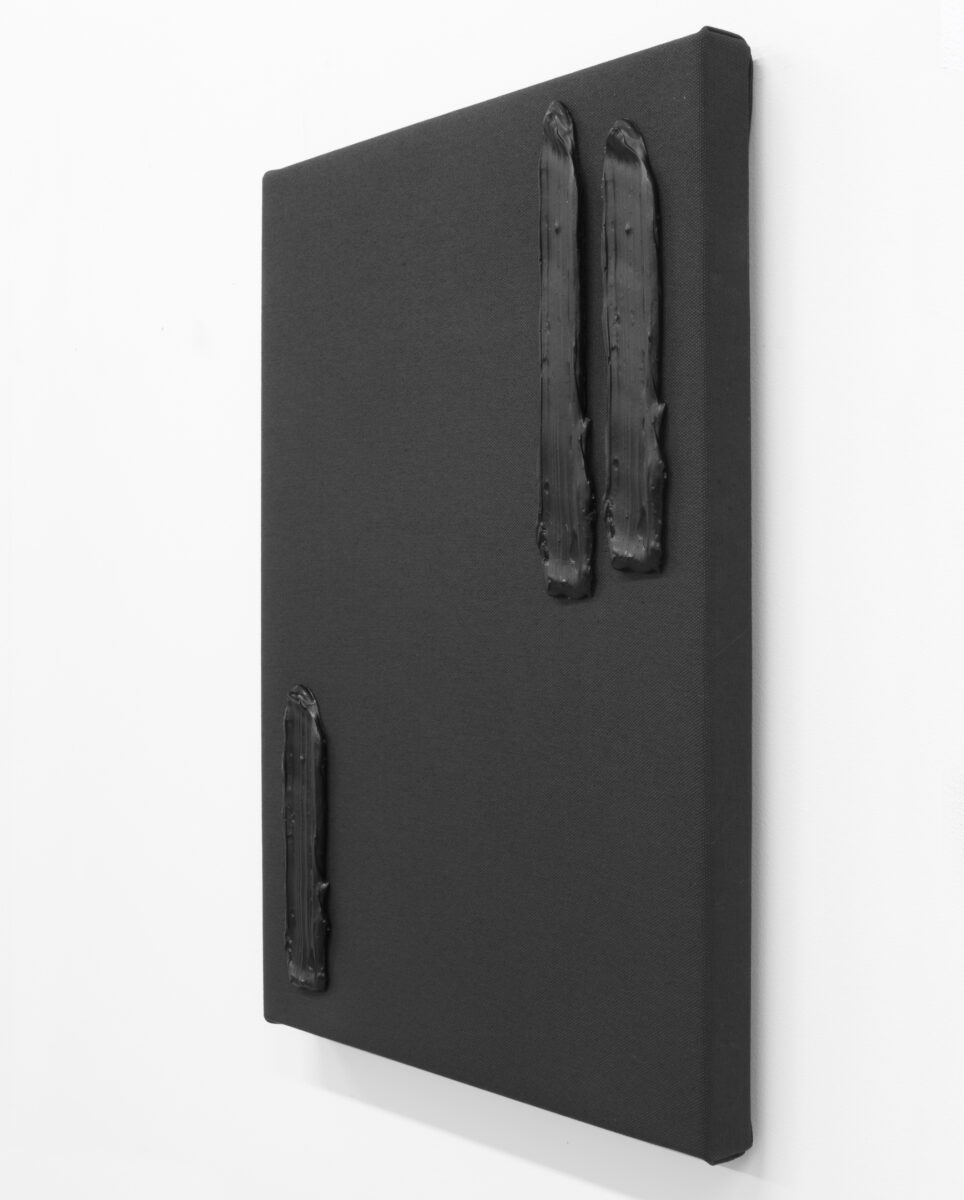 Walk us through how you start and then develop a piece.
Obviously it differs from series to series. In the ​Flat gradient-​series the composition slowly builds up through several layers, in something of a blind approach. I can't foresee the outcome before I finish. Although, I've got a closer sense of it through experience.
In the ​Brushstrokes-s​eries I have full control over the painting from the start; I can change the composition or the colors how I want. I move around the brushstrokes, figuring out the spatial property, and then colorize them by choosing colors for how they interact with each other and the chosen background.
How do you remain challenged?
Sometimes I paint with my left hand. No, just kidding. I get new ideas that I want to implement. For example, at my latest show I had the idea of making a mirror-image identical brushstroke. To accomplish it I utilized digital 3d-techniques.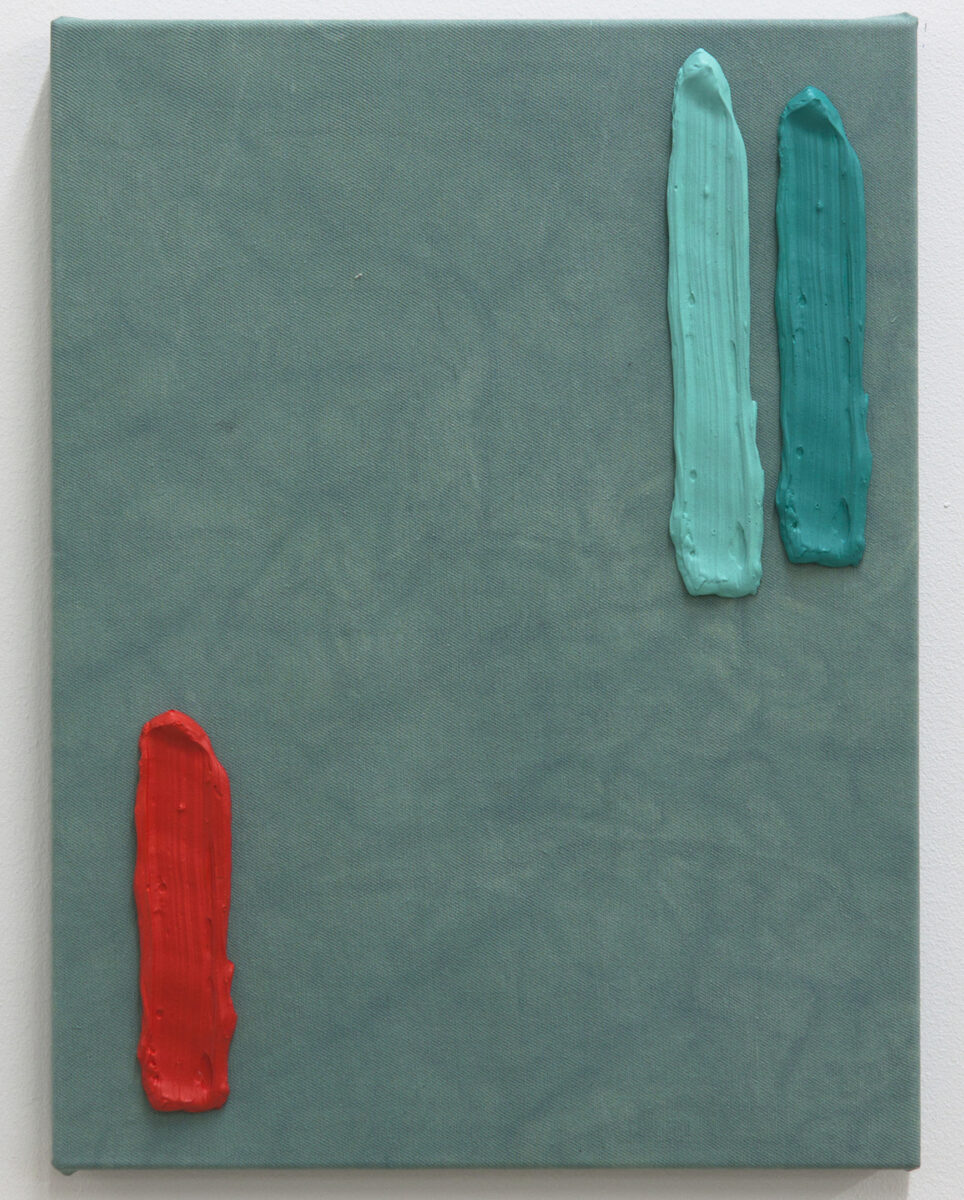 What current themes do you see in today's art world?
I have a feeling the art world has recently become more trend-sensitive. And that the pace of the cycles are accelerating.
What excites you the most about the current art world?
As I mentioned before, as with Hilma af Klint, I am excited about the current phenomena that forgotten painters, whom deserve more attention, get rediscovered.
Any upcoming projects?
I am currently working towards an upcoming solo show.
Finally, what is your favorite color?
I don't have one.