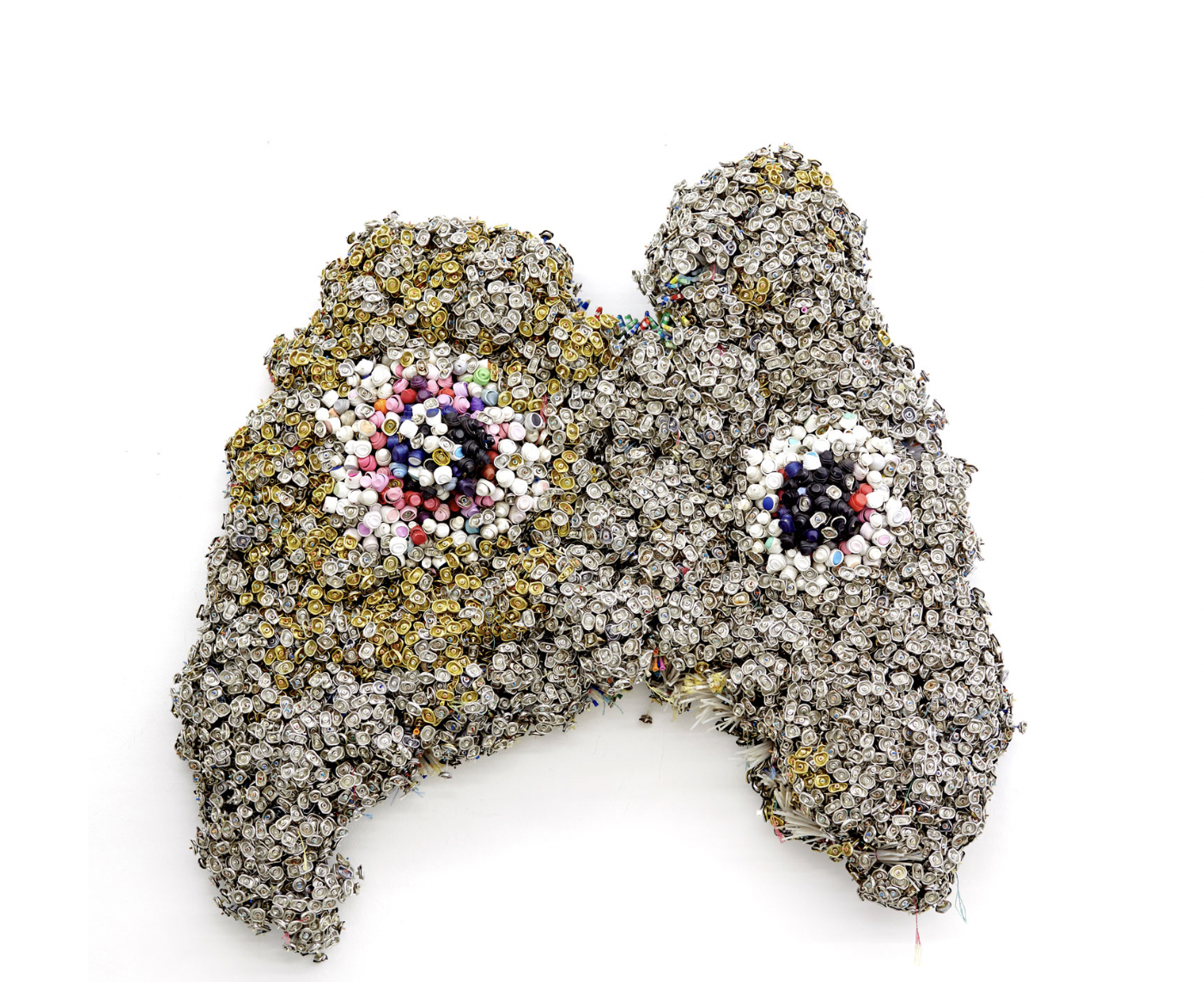 Moffat Takadiwa sits down with Erik Sommer to talk about cultural identity, the mobilization of material, Tapfuma Gutsa, and the Mbare Art Space.
(ES) Describe your work for us.
(MT) I elevate daily remains of discarded consumer wastes and residue into sculptural forms that engage with issues of cultural identity, languages, social practice and the environment.
My work is created from found consumer residue which is fabricated into tapestry-like, wall-hanging sculptures. The work seeks to present us with a seeming paradox and a contrast between necessities and vanities in everyday household needs. I want to start a dialogue around colonial residue in Africa and how it is causing a lot of challenges in contemporary Africa, and in Zimbabwe particularly. Colonial error has created a huge dependency syndrome on many Africans. The everyday contemporary cultures of materiality, vanity and a great love and appetite for consumables have created a demand for more labour in industries like mining, fishing and agriculture.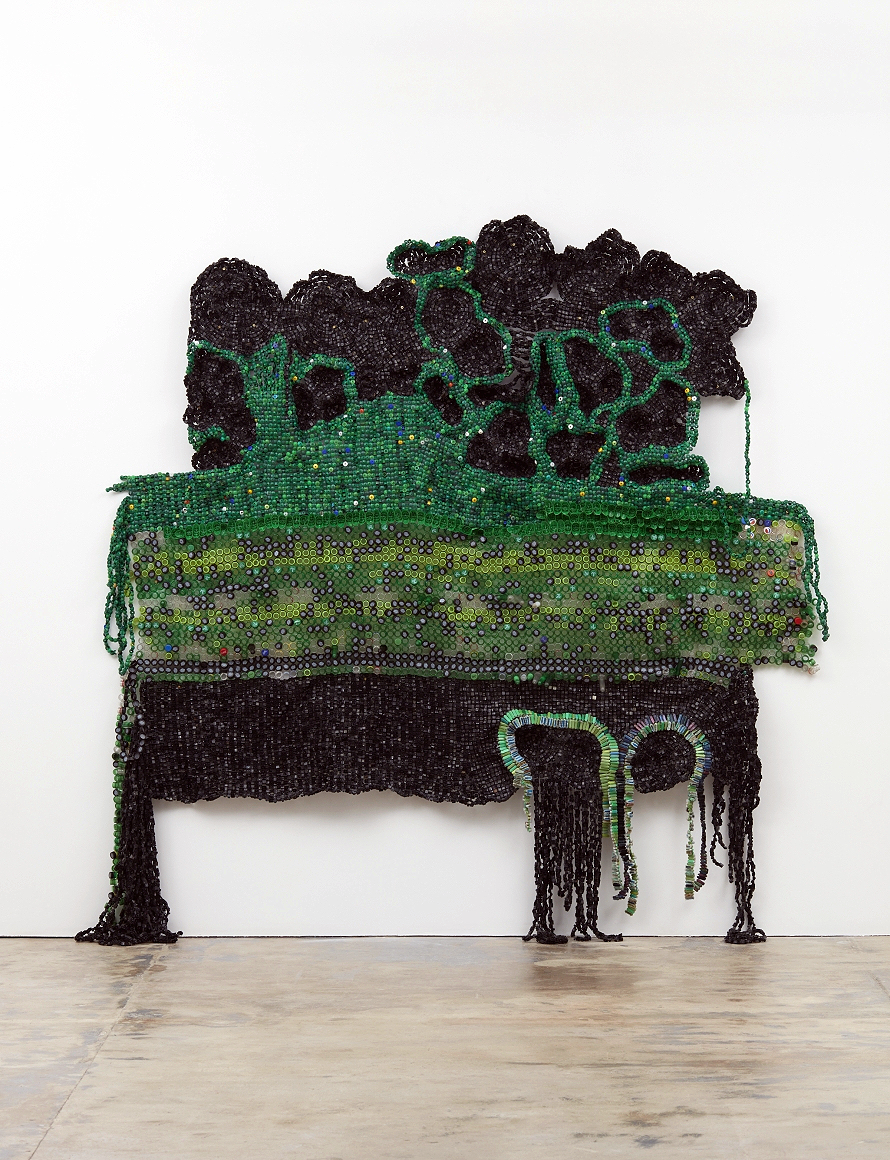 There is a confusing thin line between access and poverty, with poverty being the machine which feeds excess. The work reminds us to despair implicity in our daily use of products and to question the dominance in the consumer market and commodity distribution and the imbalances in trade. In most African countries the former coloniser is now called the investor!
The world needs to come to terms with the realities of climate change and the new realities of modern waste like toothpaste tubes, toothbrushes, computer keys, water bottles and perfume aerosol. These disposables have existed for only 50 years but are contemporary problems and they define a new culture and new consumption patterns for various regions of the earth.
Tell us a bit about your background. Where did you grow up?
I grew up surrounded by farms in the small town of Tengwe located in Zimbabwe's north-western district of Hurungwe (Tengwe) which I usually depict in my work. The country is the largest tobacco-growing region. Farm workers often comprise entire families including women and, in some cases, children as young as ten. Many workers are not aware of their rights. My father was working in the only big shop in that area and that influenced how I now see and try to read the world through everyday consumables.
I was a second child in a family of four and I remember being a very shy and quiet child. Most times I would enjoy being by myself and use the isolation to draw and sometimes play with clay. I shared this common hobby with my few childhood friends and I remember making thousands of drawings. This is how my journey started. This remote area was far from any formal art activities but that passion and that young talent was fueled over the years by the love and encouragement of people of Tengwe. I only got a formal introduction to art at a much later stage whe I enrolled at the Harare Polytechnic college in 2006. I studied there for a diploma in Fine Art.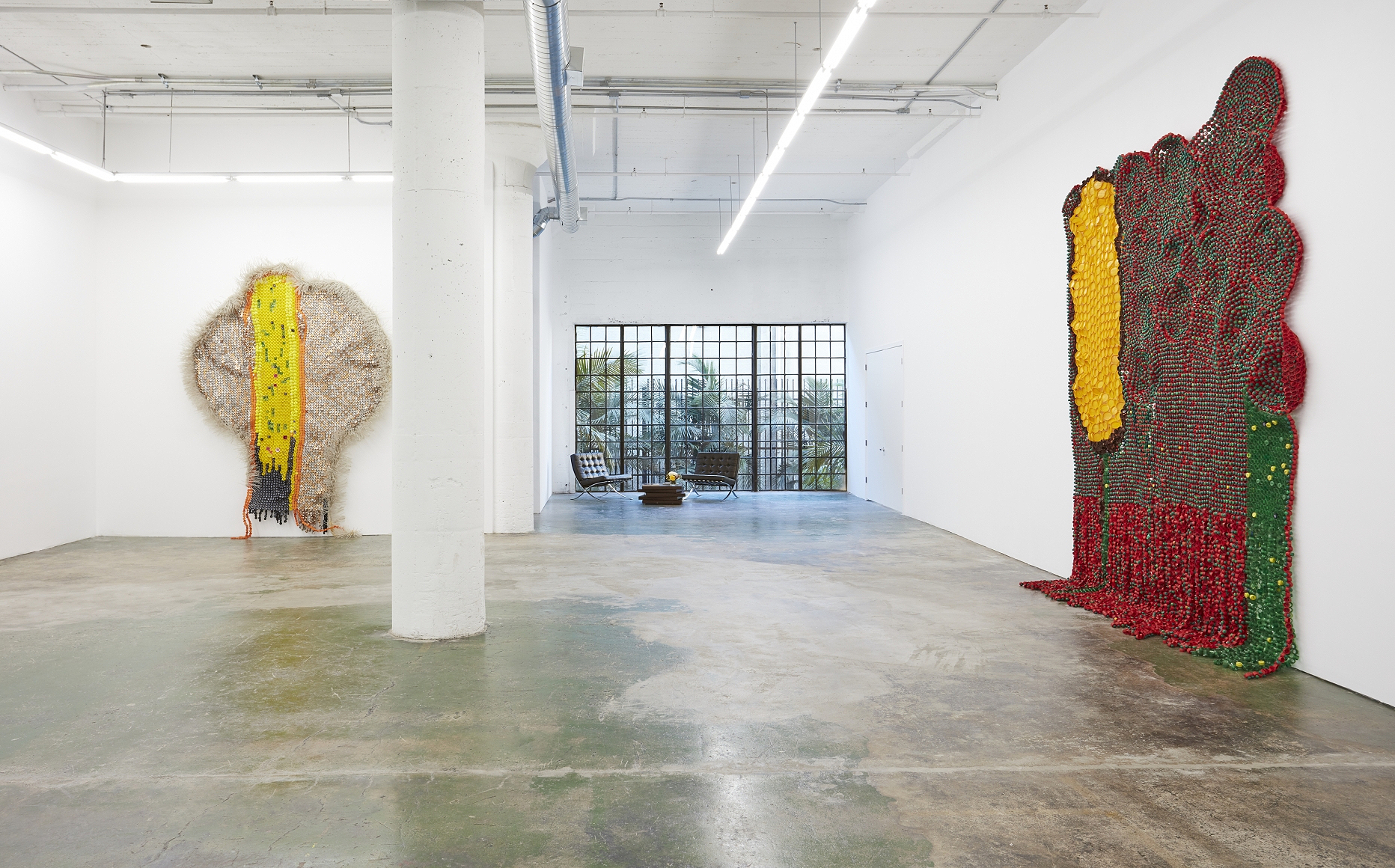 I started to show my work in 2008 and I was also very supportive to my fellow young and emerging artists. I helped found an artist run space (First Floor Gallery Harare) which we later co-registered as commercial.
Where do you live and work now?
I live and work in Harare, Zimbabwe. My current studio is strategically positioned in the middle of Harare's most notorious neighbourhood of Mbare. Mbare is a mixing pot of culture, a hotspot for re-use and repurposing of materials. The place hosts three of the country's biggest formal traders markets. It is an open book to various knowledge and my work takes a lot from this place.
How so? How has this neighborhood influenced your work?
My work speaks to the everyday culture of the Zimbabwean people. I am a co-founder of the Mbare Art Space, a project in the high density suburb of Mbare. I have been able to give back to this community through the precinct project. This is a place where brilliant murals celebrate childhood, where craft makers and artists show off products like pottery, sculpture, painting and basketry, and where the country's rising music and film creatives churn out work.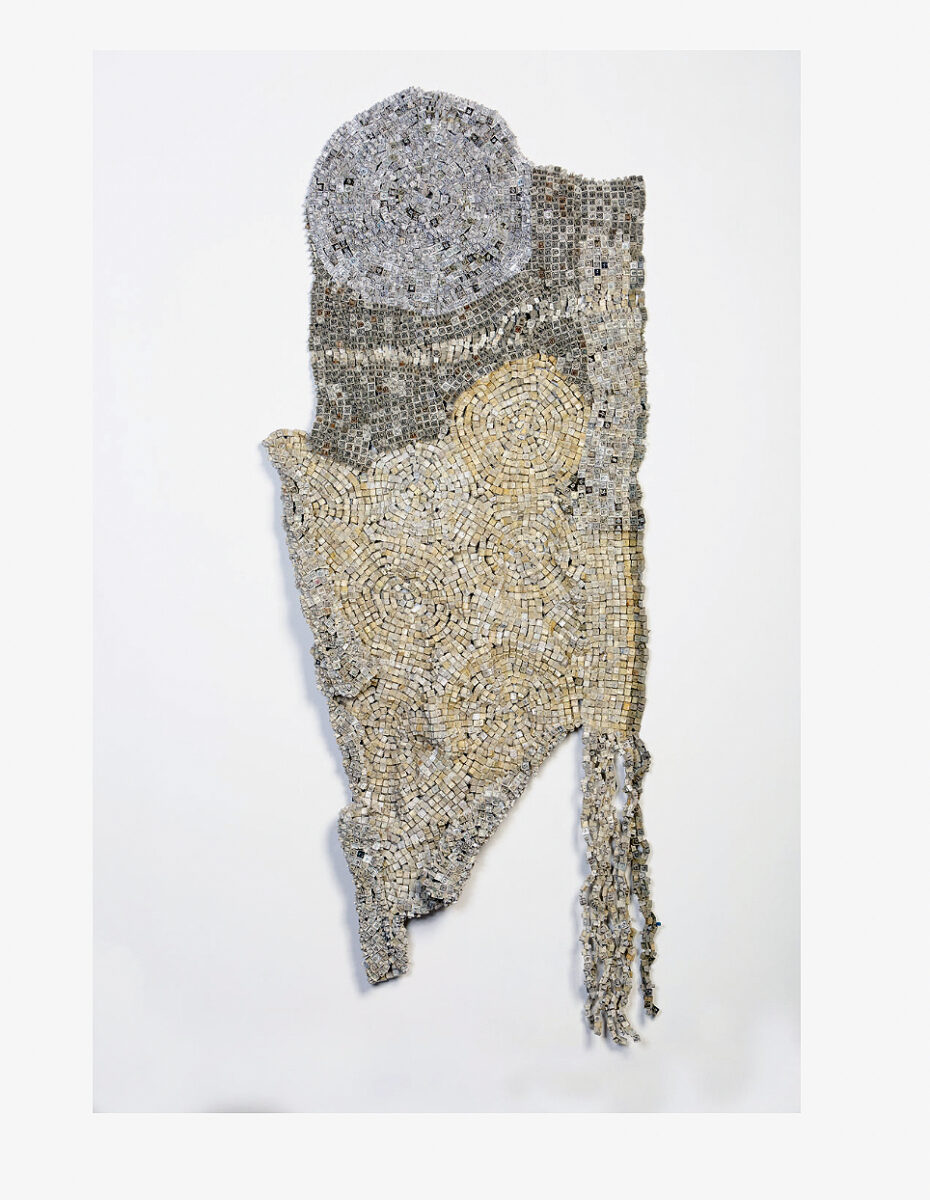 I feel my country background still dominates in my work. Reminiscences of tobacco farms and issues of the land and the environment are all influenced from my farm background.
Any artists today you are looking at?
I look at so many artists and my work is inspired by others in so many different levels. I work with colour, form, shape and other design elements. All these elements feed from various sources. Theaster Gates inspires in me a lot on rehabilitating communities, using creative thinking to overcome urban decay. Tapfuma Gutsa, Zimbabwe's legendary artist, is also a good source of inspiration. I also follow Adrian Ghenie's great paintings, and I love sculptures like Daniel Arsham and El Anatsui.
How planned are the each pieces you create, or do you rely solely on the material you find?
There is no recipe to my working process because of the different items I use. Most of these objects were not meant to be materials for art so my work process is about solving different problems and challenges in finding the items to use and the desired amounts, cleaning and preparing them and then joining them into my forms and shapes.
However, the work also needs to be planned to the very last detail. I work with a big team, especially outside the studio, and they need clear instructions on what to gather. Sometimes I am very particular to the newness or oldness of the materials I need. My small team inside the studio also needs a planned and clear strategy on how to approach the material and instructions on what they are making and how best we are going to achieve that. The whole process is very important to me.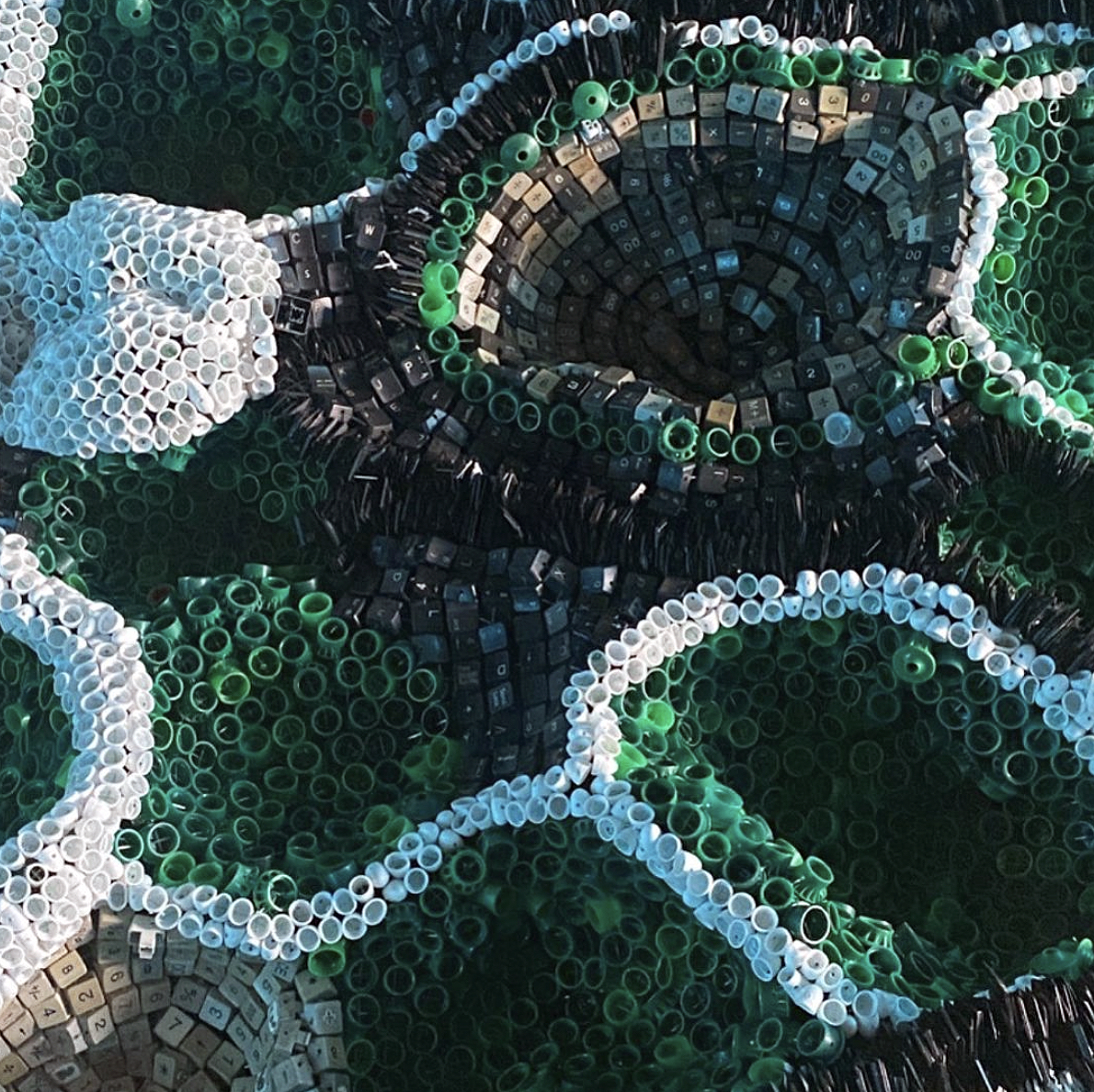 Are you more concerned with this process or the resulting piece?
This is a very interesting question. I would like to believe that I am very much concerned and interested with the process because it is through control of each and every step of the process that I can be in charge of the result. Otherwise the result only exists when I decide to stop the process.
Walk us through how you start and then develop a piece.
The process of constructing my pieces involves a lot of stages which embody the issues, starting from the mobilisation of the materials. It incorporates a lot of people from my community, and is a very humbling process and very important to me. I have over the years created a team of more than 30 people I use to mingle with in my daily foraging for materials. The materials are transported to my Mbare studio for cleaning and further preparations for work. My small team in the studio will use power tools to drill holes on every side of each unit. The final stage is gathering, tying and fabricating the materials together like traditional Zimbabwean textile, but here we recast them into a more contemporary, high-tech idiom of found consumer residue.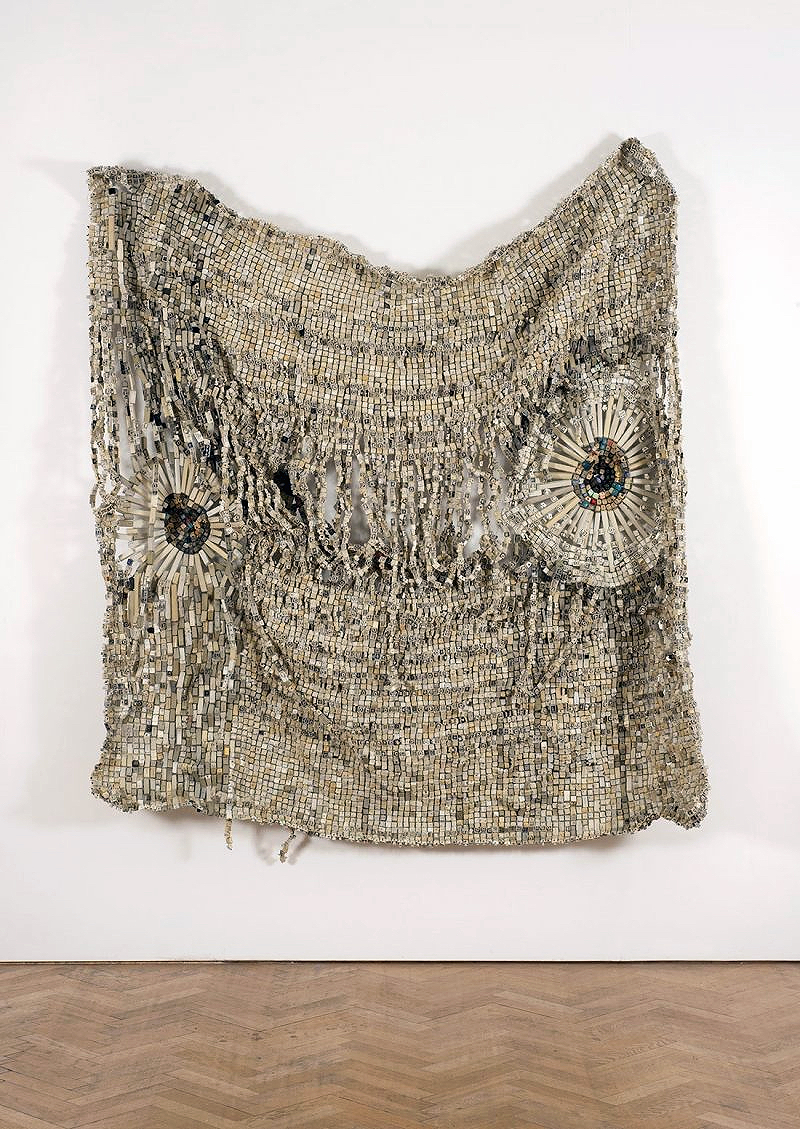 It is difficult to get anything new in Harare so recycling the broken pieces of western garbage to make my work in my city is a beautiful allegory for how things happen here. My reconstructions entail a very slow, laborious process, but a peaceful, healing one. It is something my team and I own, and gives us time to listen to our inner selves and make peace with them.
I believe the fabricated tapestries give us a paradox and a contrast between necessities and vanities in everyday households and highlight the confusing thin line between access and poverty.
Tell us more about the work you are doing in your own community to help establish an arts district.
I have been supporting young and emerging artists in Zimbabwe and my new studio space is also a repurposed community beer hall which artists are clamming and saving from urban decay. Besides rehabilitating the community and promoting urban gentrification with various upcoming young artists and young creatives I am also co-founding Zimbabwe's first art district called the Mbare Art Space, with a focus on re-use and re-purposed materials. The project is engaging with various institutions around Mbare in Harare, Zimbabwe. We are also working with various international creative institutions on their design-built projects. These include the PBSA, HS Düsseldorf, the Georgia Institute of Technology, the TH Köln and local colleges like the Harare Polytechnic and the National Gallery of Zimbabwe Visual School of Design.
The project is very much about the young meeting the old, the tired and the decaying and dilapidated structures, the local meeting the international. It is a place where creative thinking is an asset to the Zimbabwean economy and community.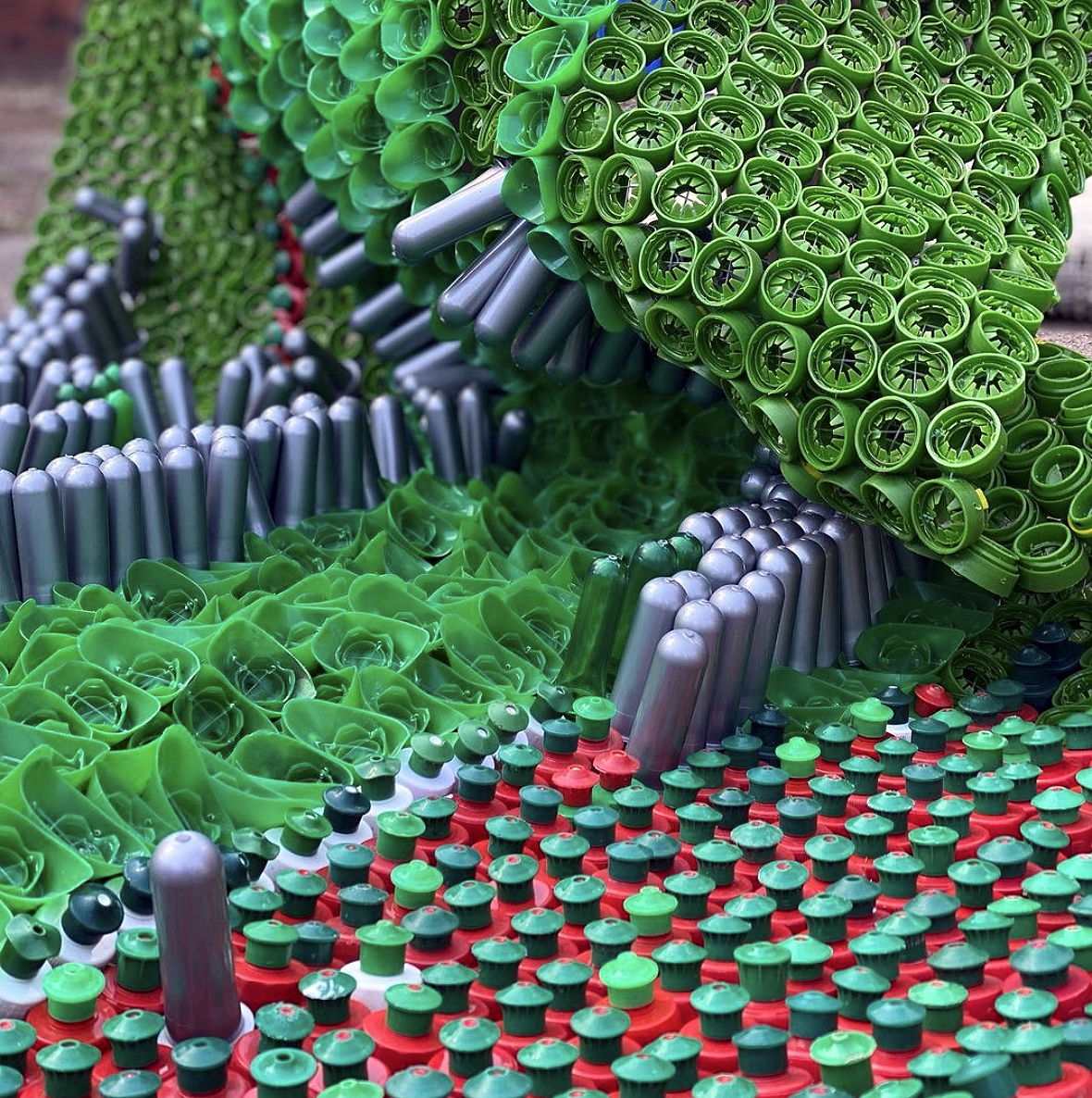 The place is also driven by the need to bring public exhibition spaces to visual artists. We want to bring in visitors and position Harare as an exciting place to see contemporary art. The vision is to provide opportunities for skill development and exposure for Zimbabwean artists by offering a counterpoint to the dominance and ubiquity of western cultural works and institutions. Along the way we can also tackle a major urban renewal project in the poorest township in Harare.
Any recent or upcoming projects?
I am looking forward to a couple of shows next month including a group show at the ARoS Museum in Denmark and a solo show in Paris at the Semiose Gallery.
Finally, what is your favorite color?
My favourite colour is yellow and green.